Introduction
Here are some of the ukhouseplants' terraria over the years! If you need further advice with your terrarium, book an advice call with ukhouseplants' friendly and expert writer today! This can be done via a video or audio call on most apps, including Facebook, FaceTime & Skype. A ten-minute call costs £5.99 (US$7), or £15.99 for thirty minutes. You can ask multiple questions, including queries on which plants to use, repotting advice, terrarium maintenance and much more. Please consider supporting this service to keep ukhouseplants thriving. Book a 1-to-1 Call with Joe Bagley Here!
N. B. - Please note that these images, like all others and information provided, are subject to copyright on this website.
---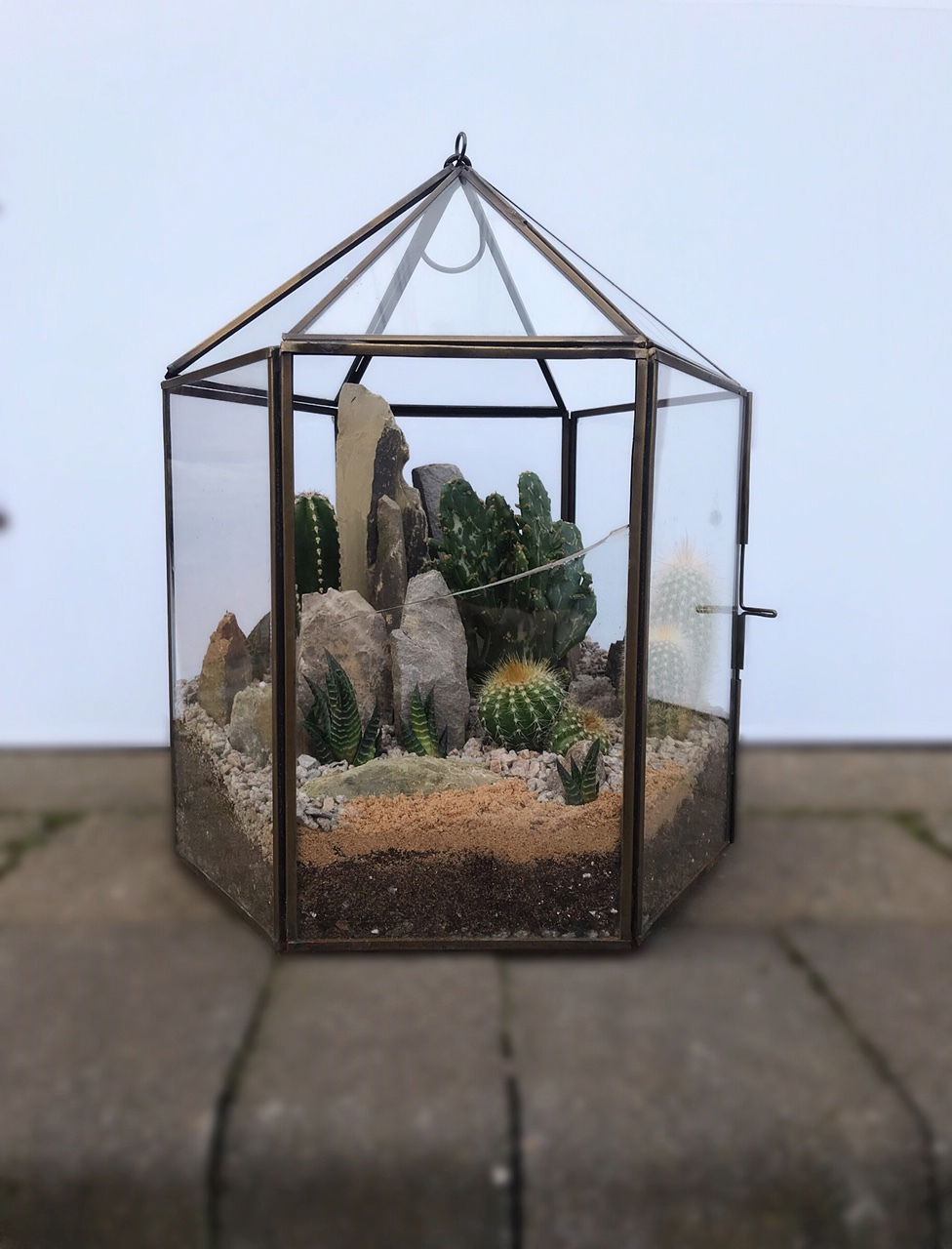 Here's one of our first creations of a desert terrarium.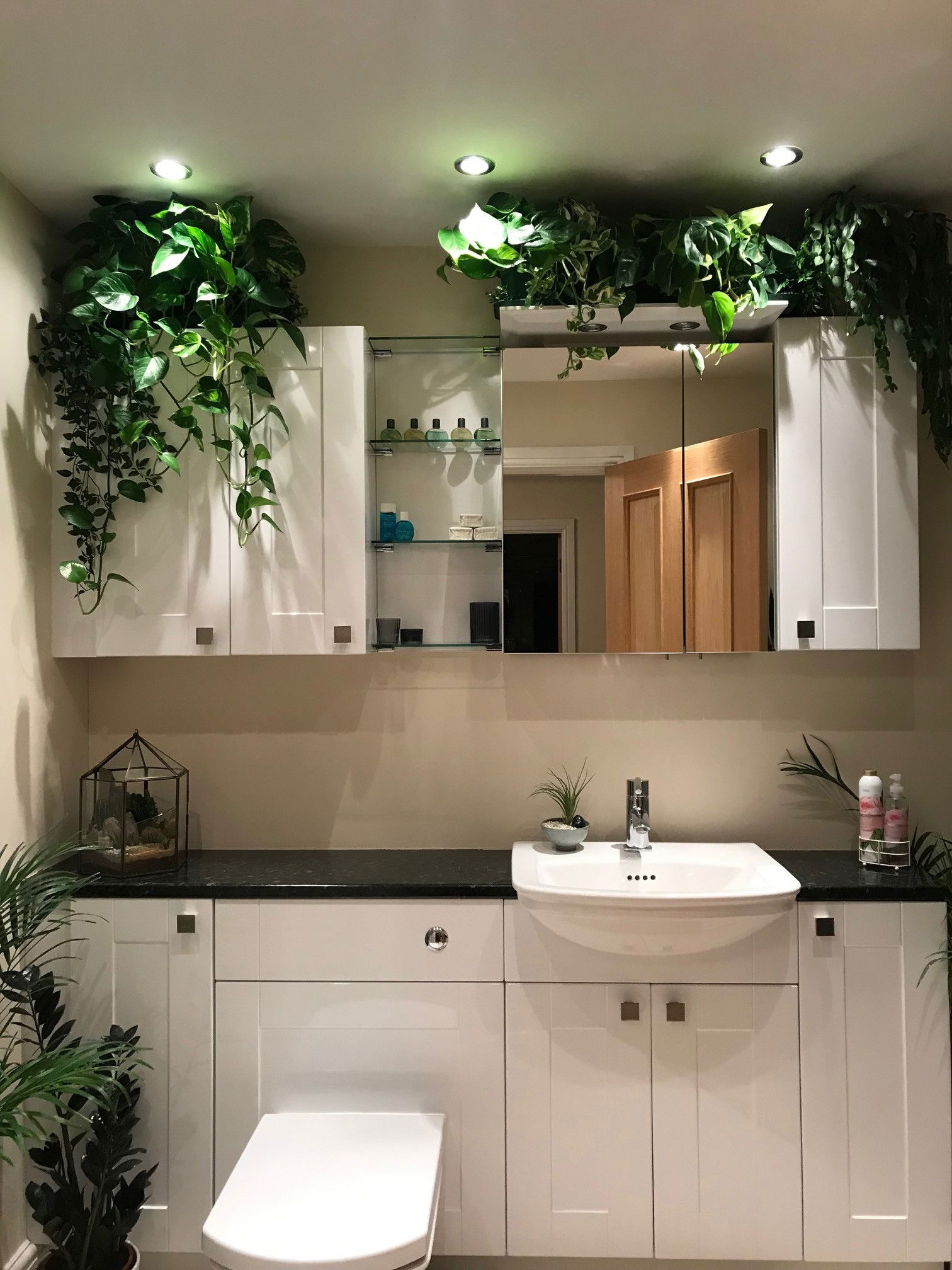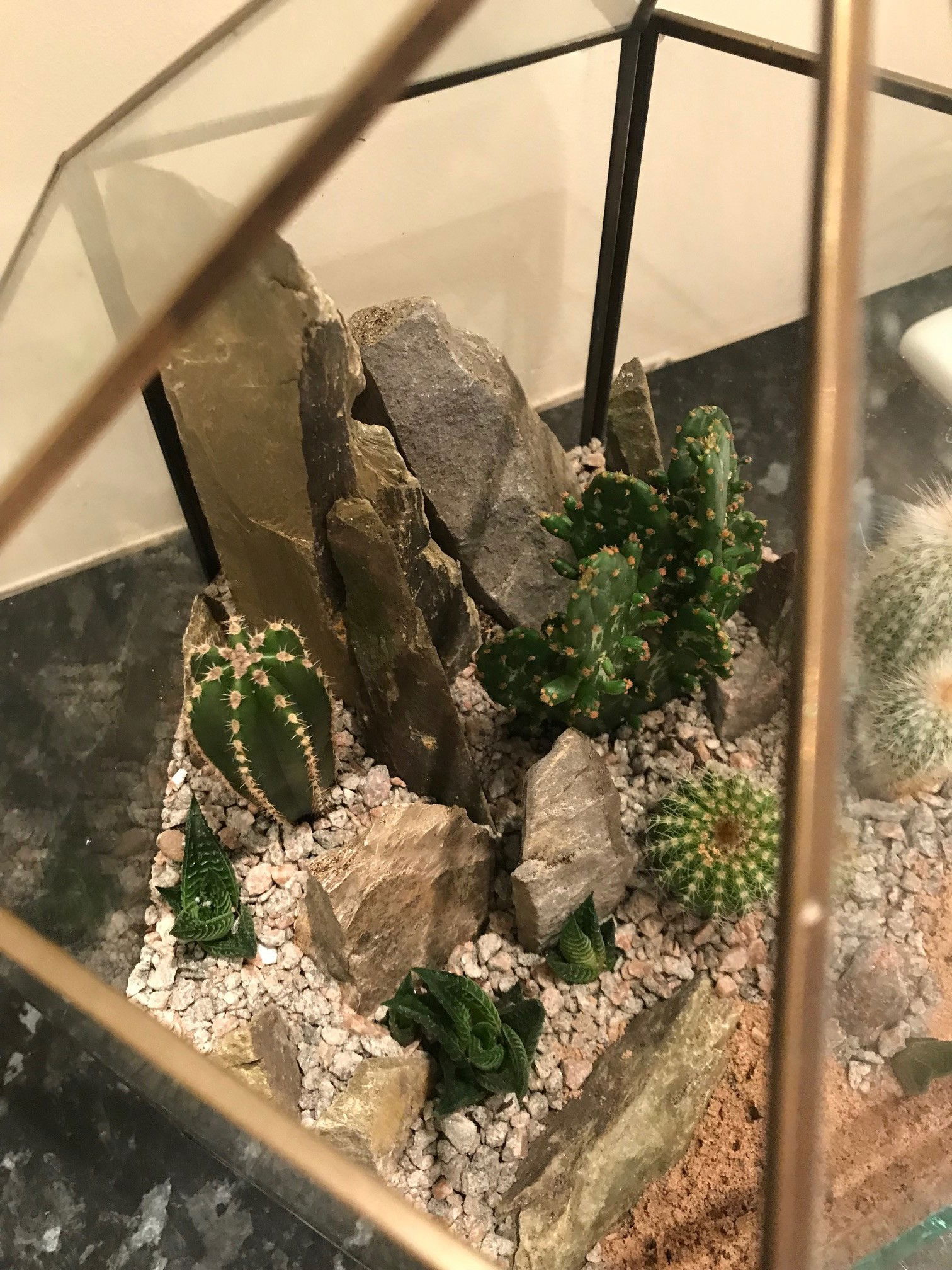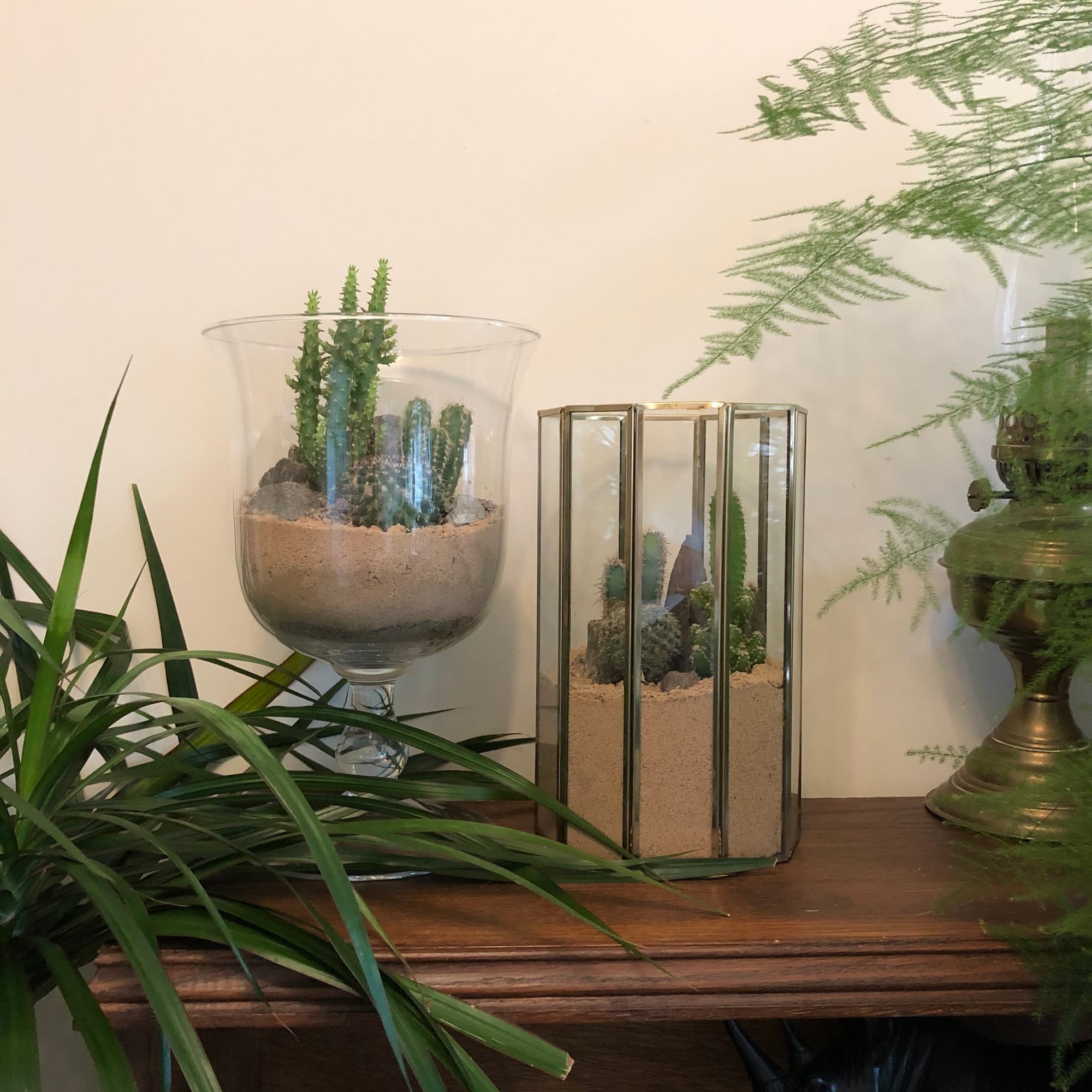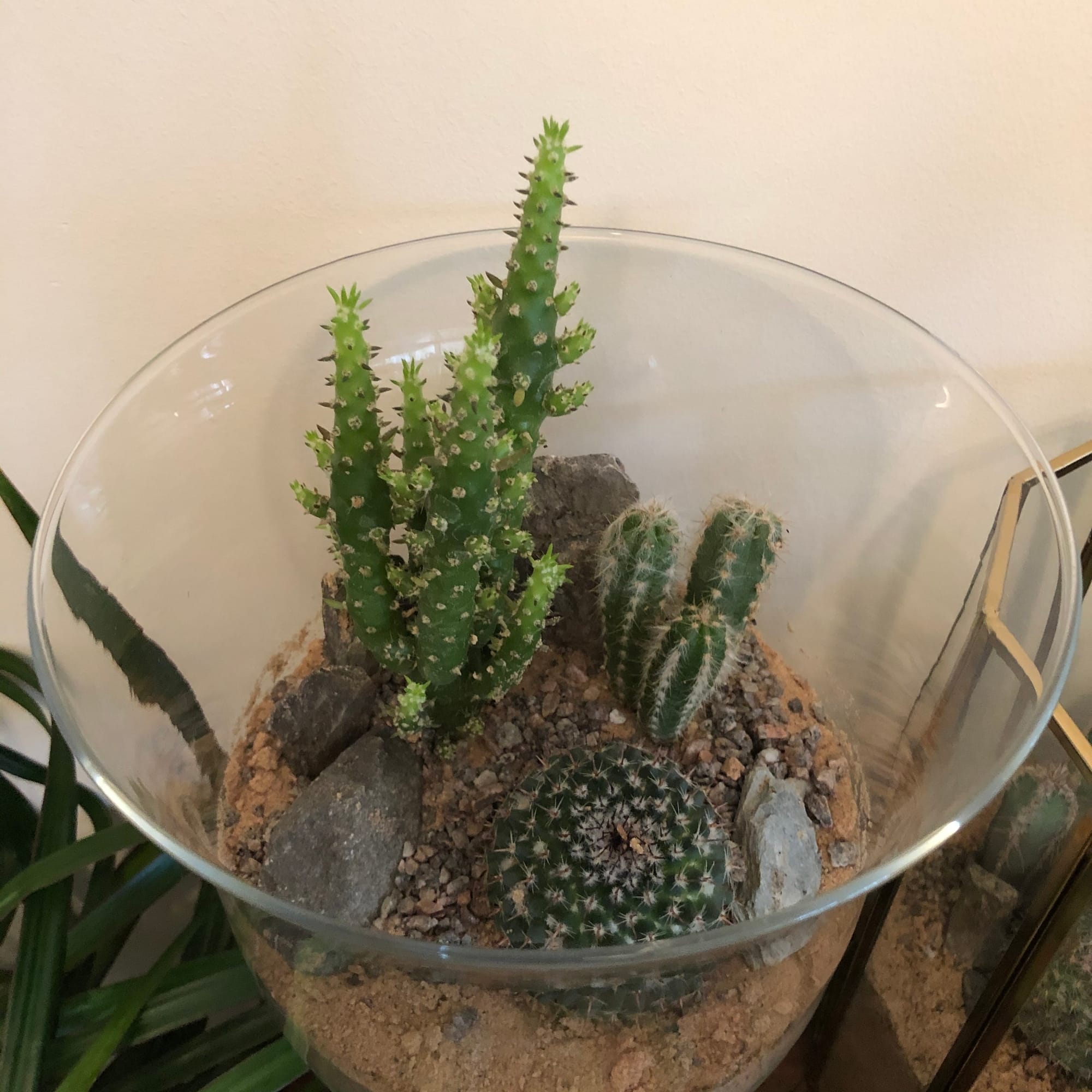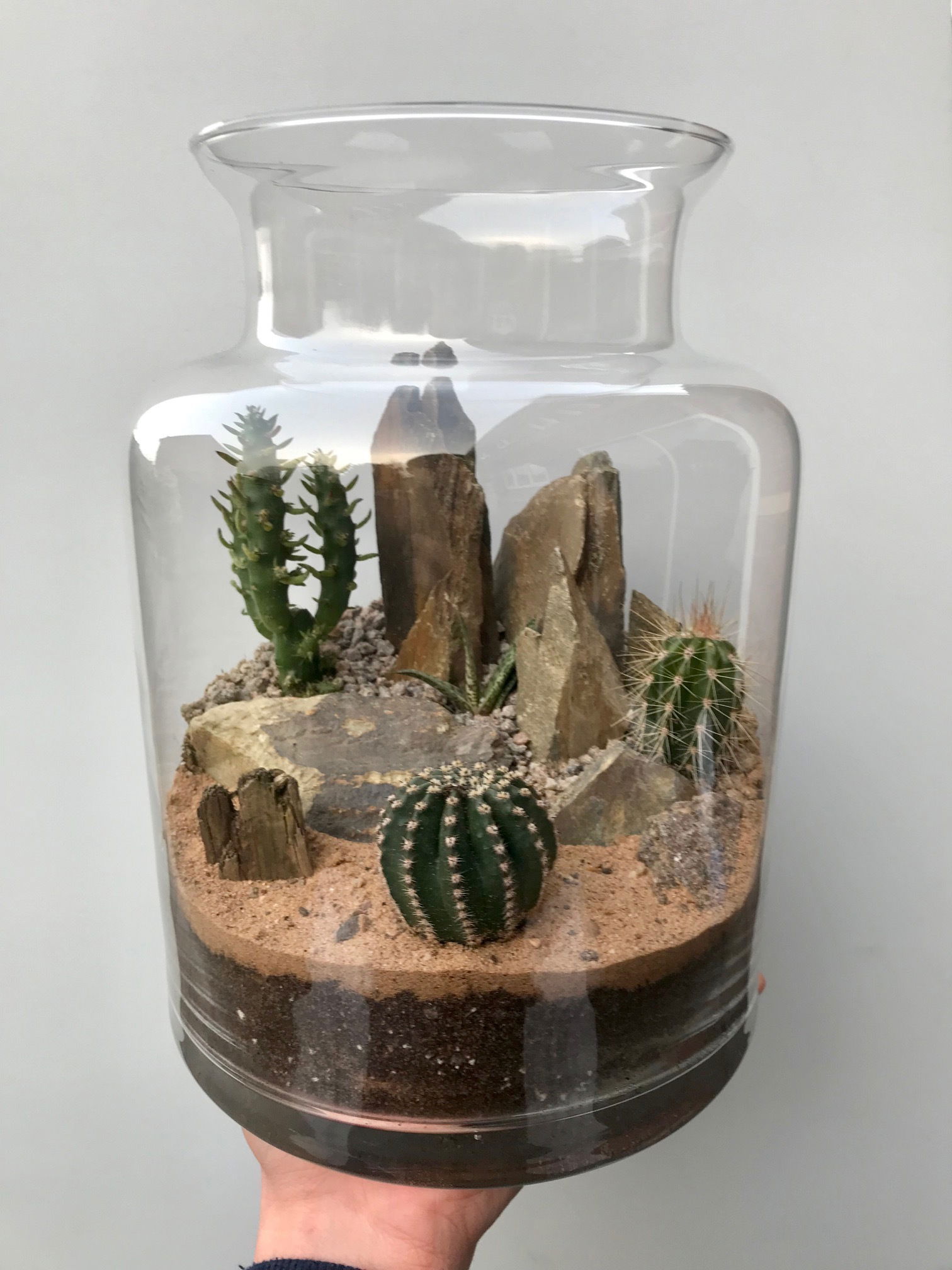 Our favourite desert terrarium to date!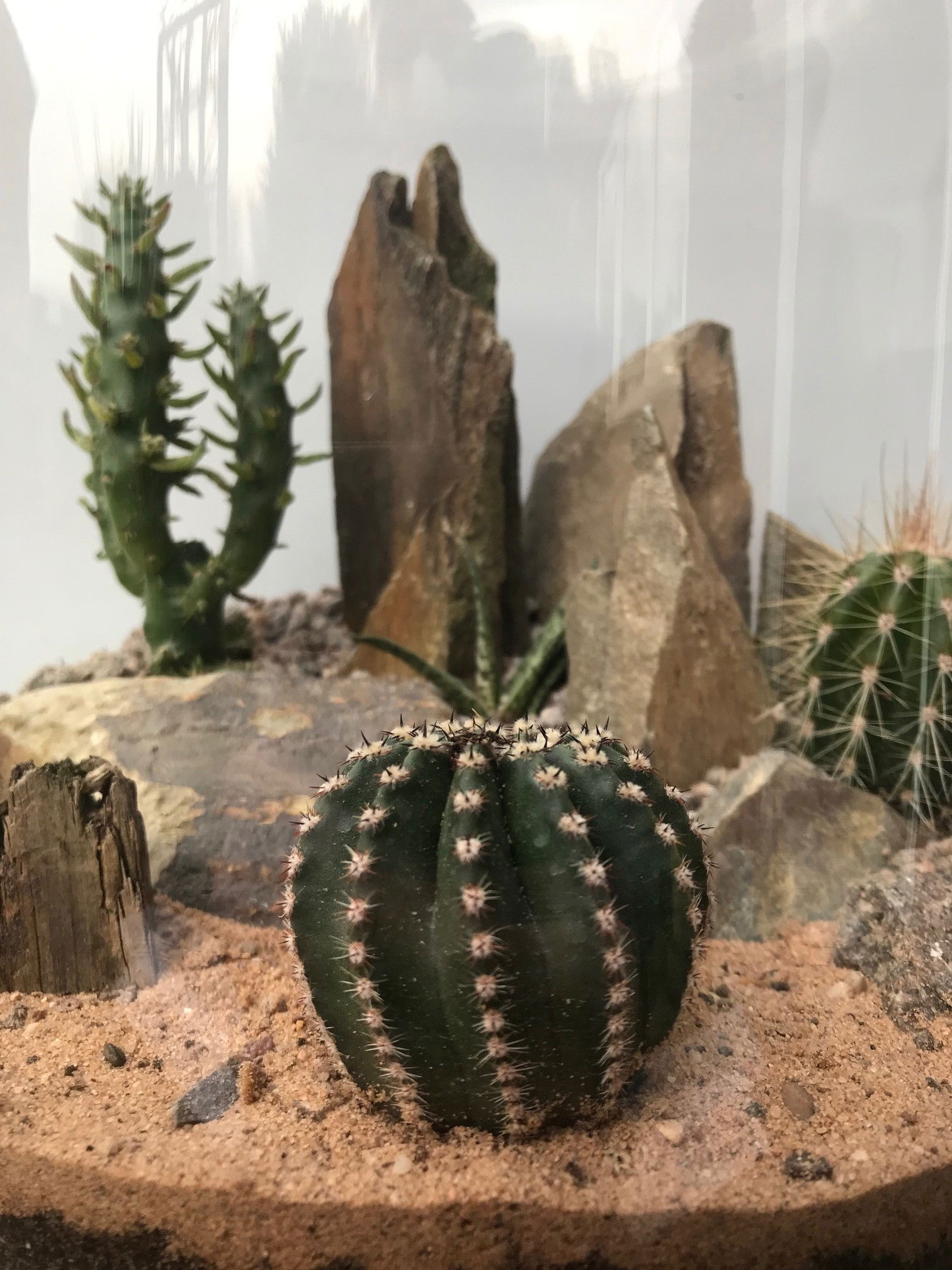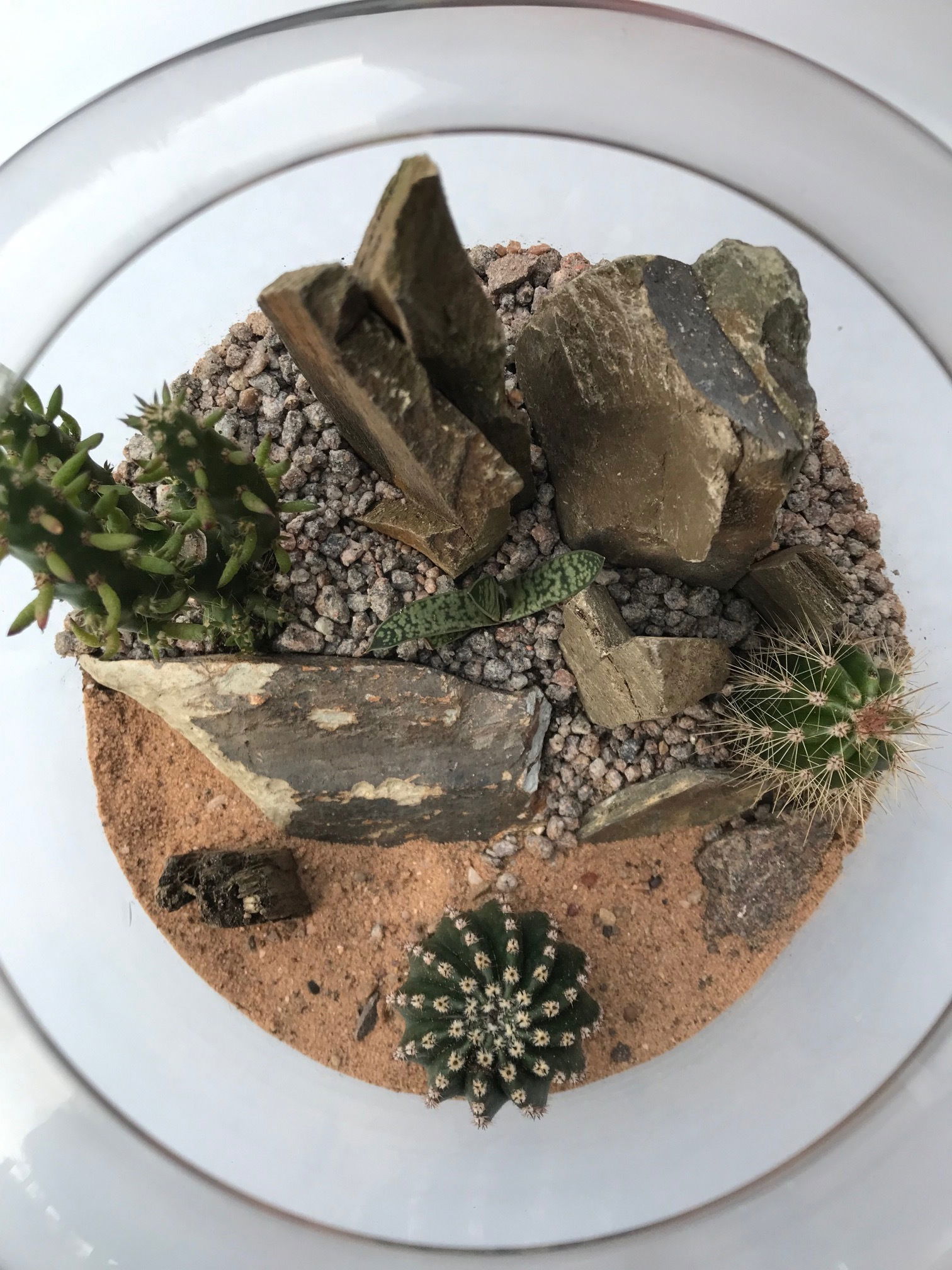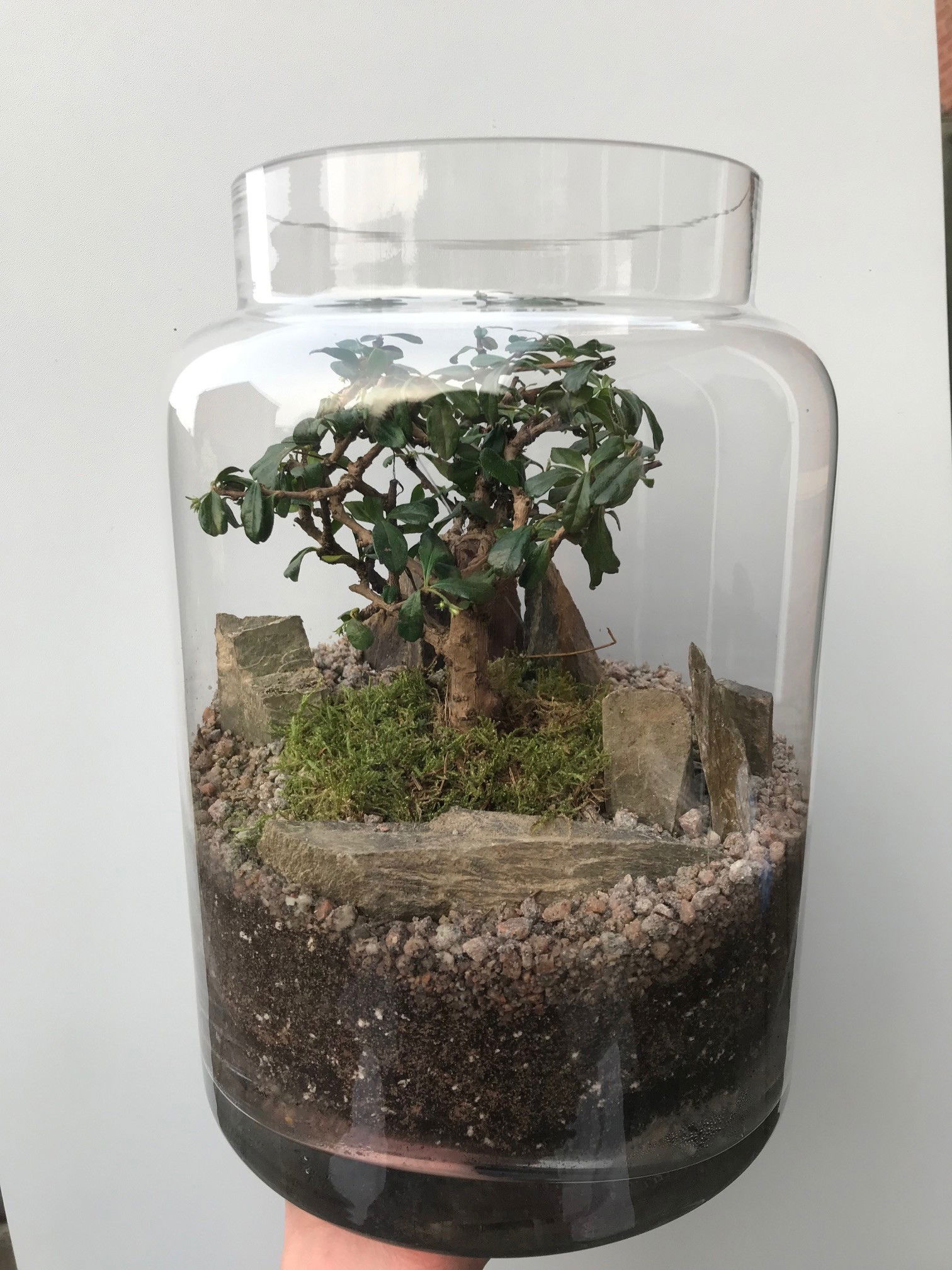 Sphagnum Moss is fantastic for the replication of grass; keep it moist & out of direct sunlight for the best results.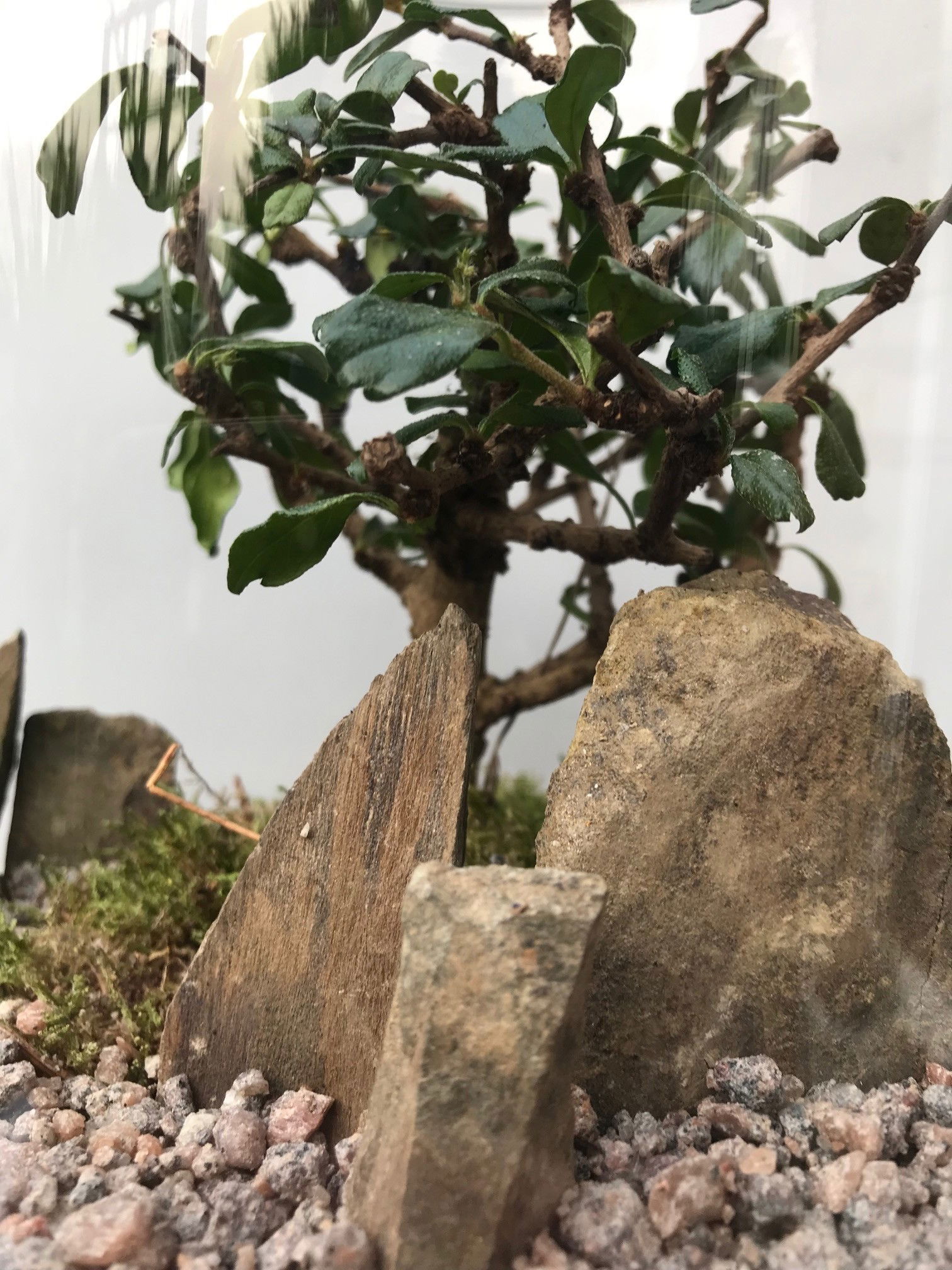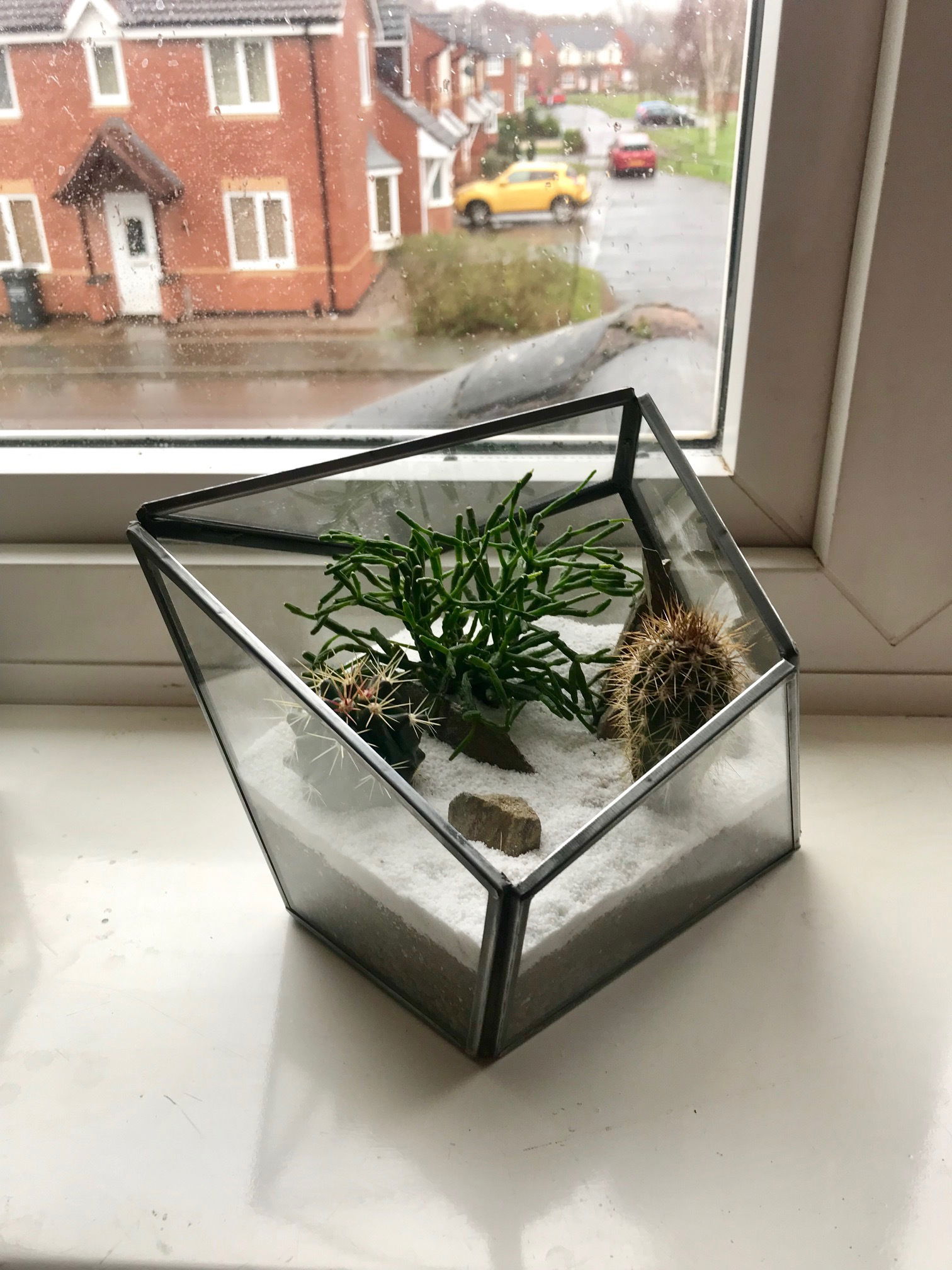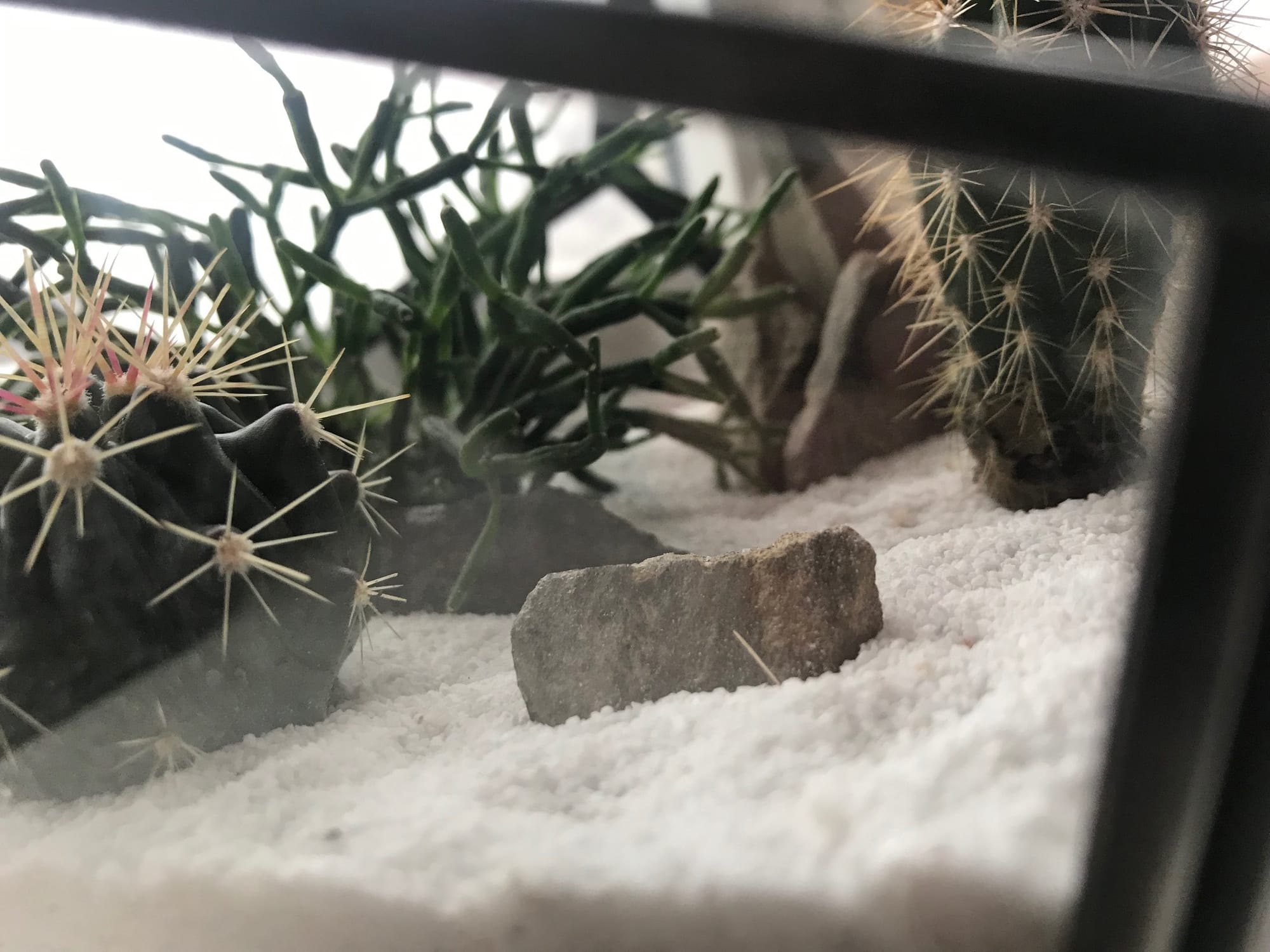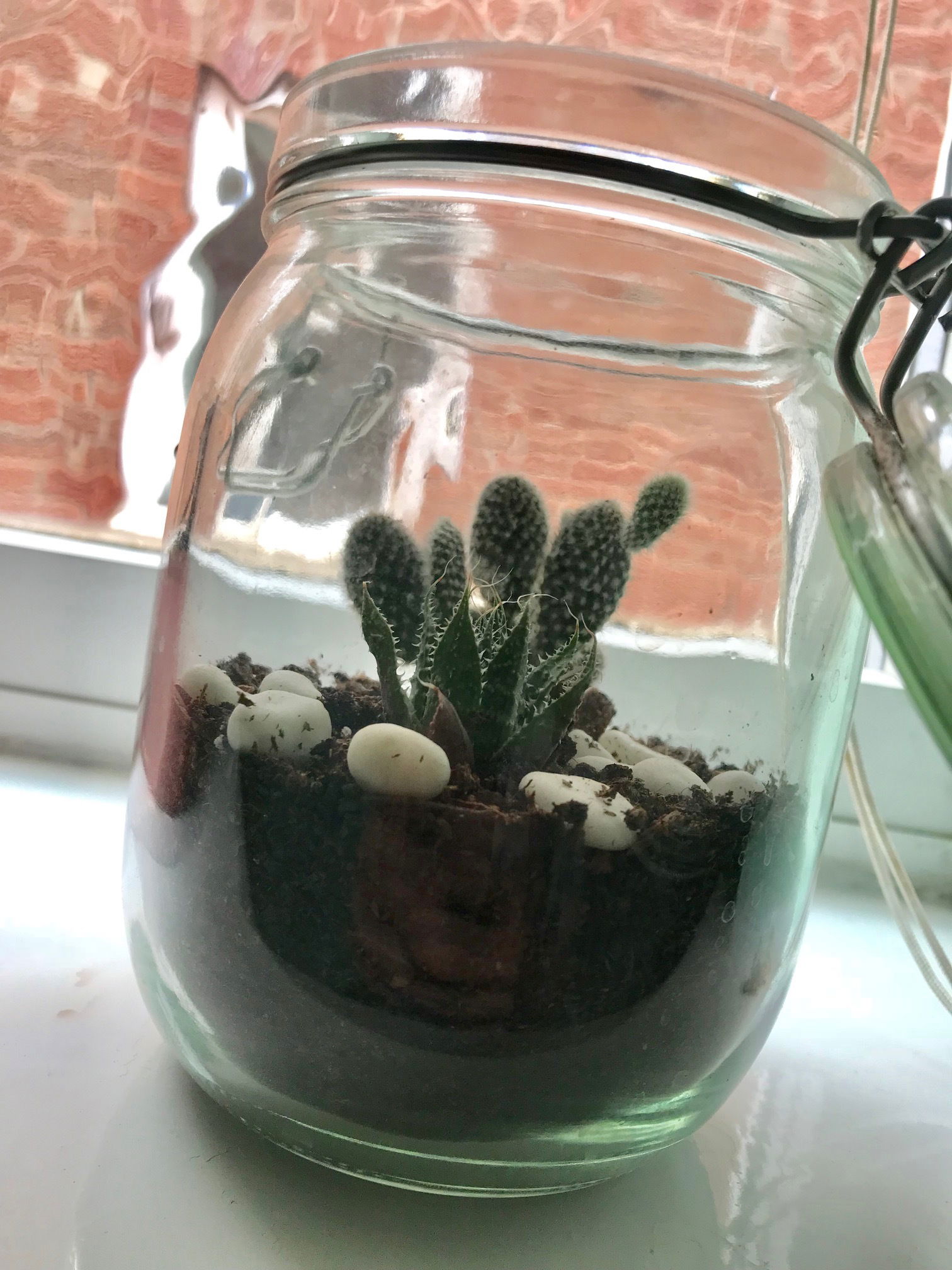 Why not keep it simple with just some soil & white stones?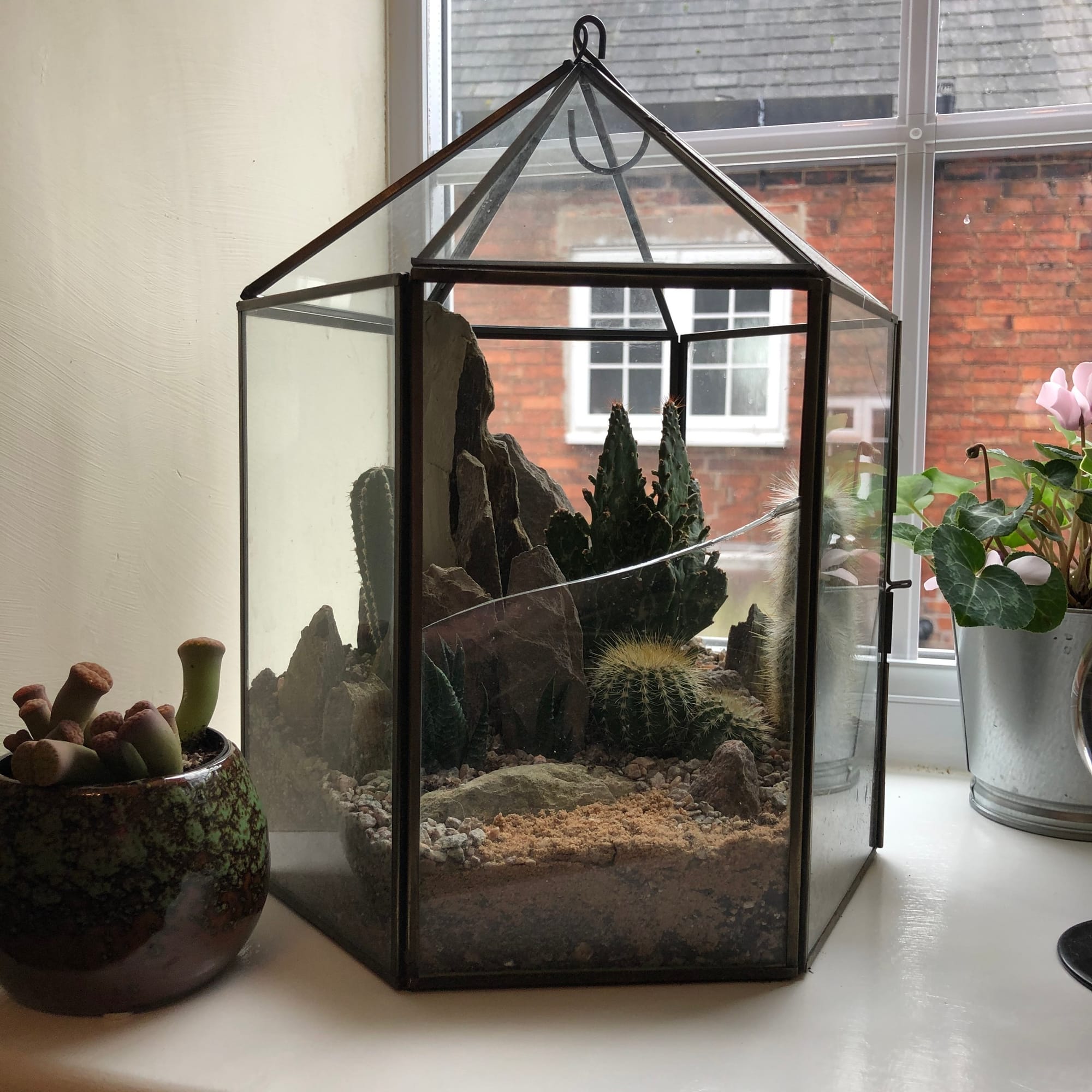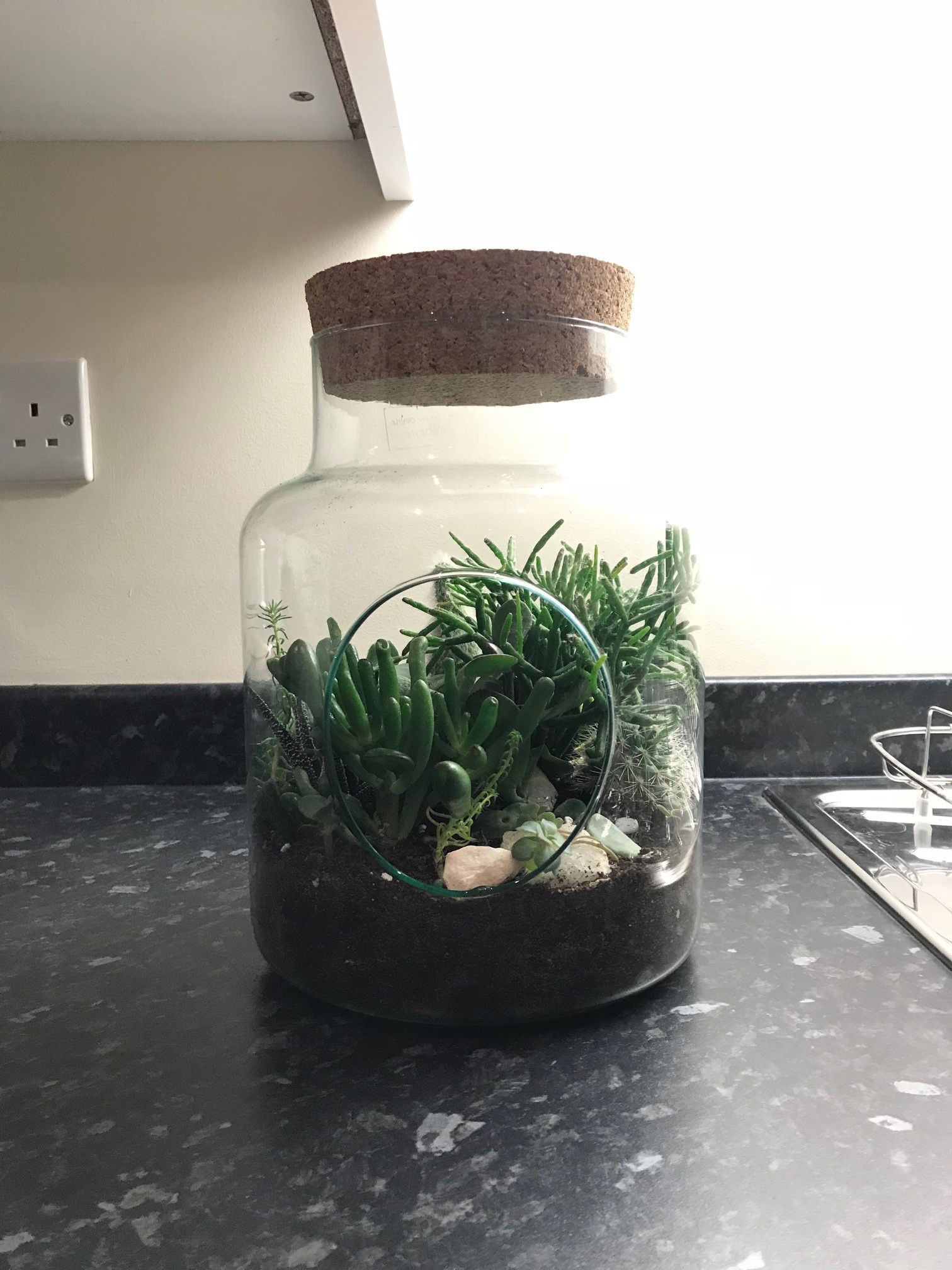 ---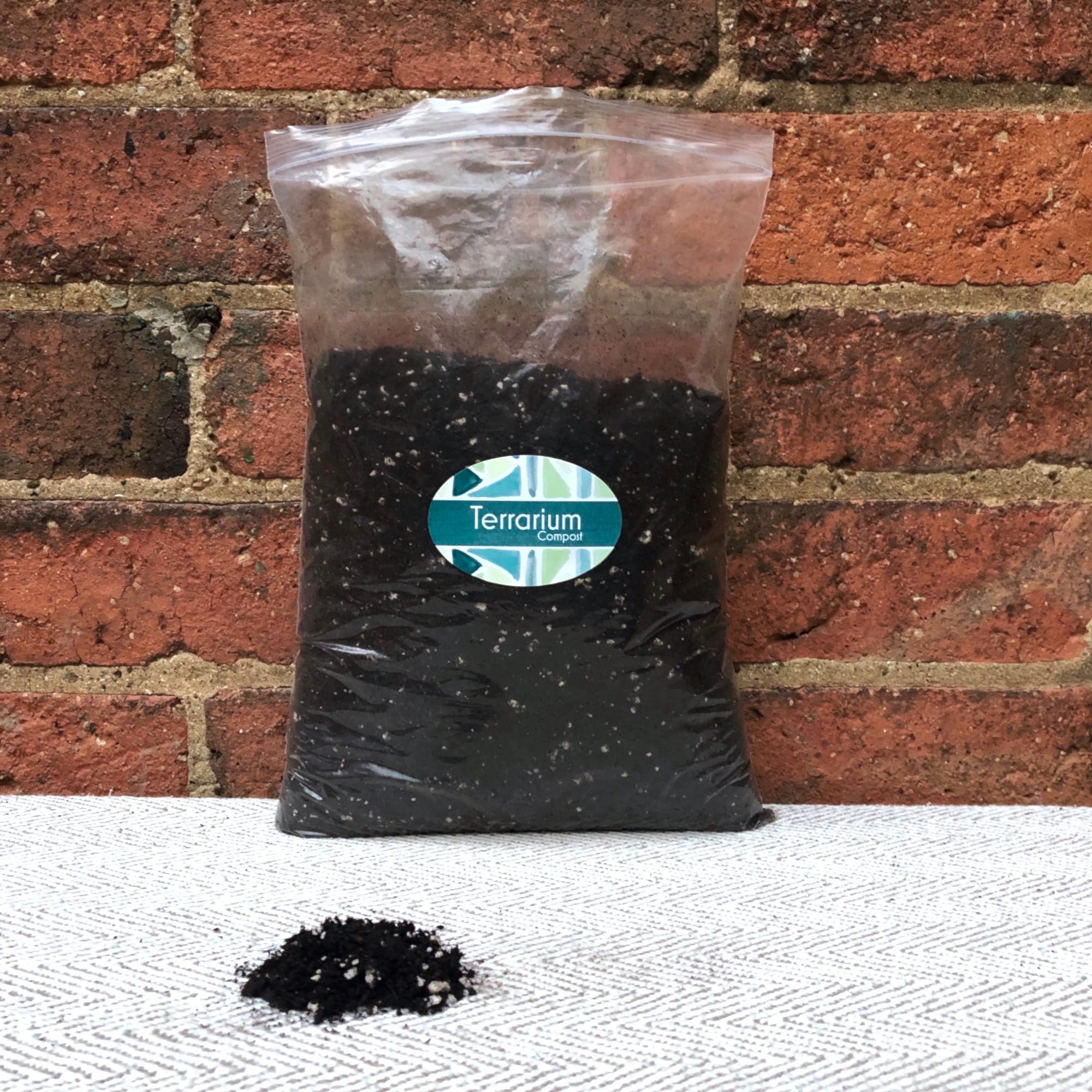 Our soil mixes are always peat-free, top quality and of great value. Choose between Tropical, Desert or Carnivorous-based composts & enjoy FREE Delivery! Just £4.79
---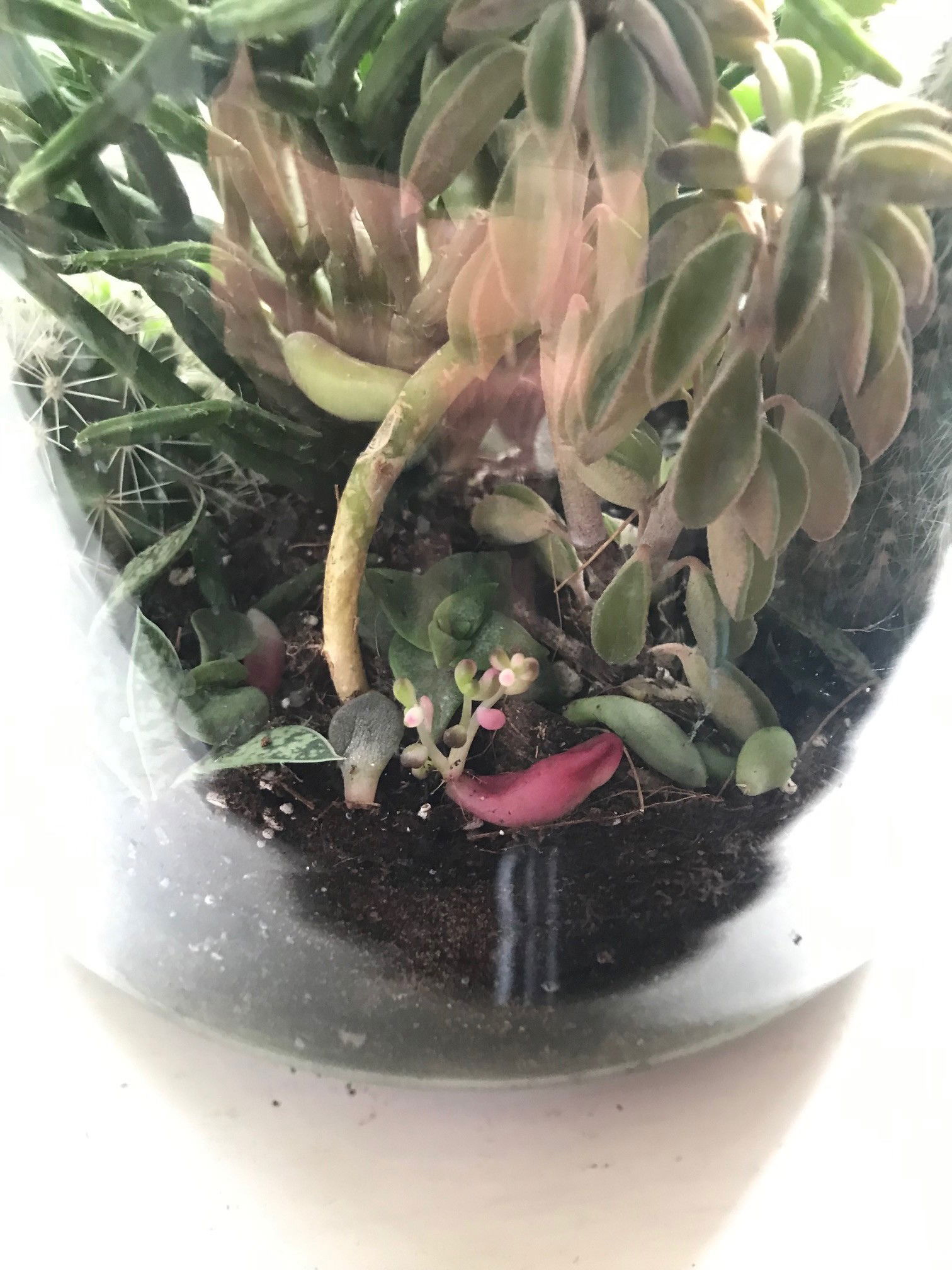 Add succulent leaf cuttings to entice more natural growth.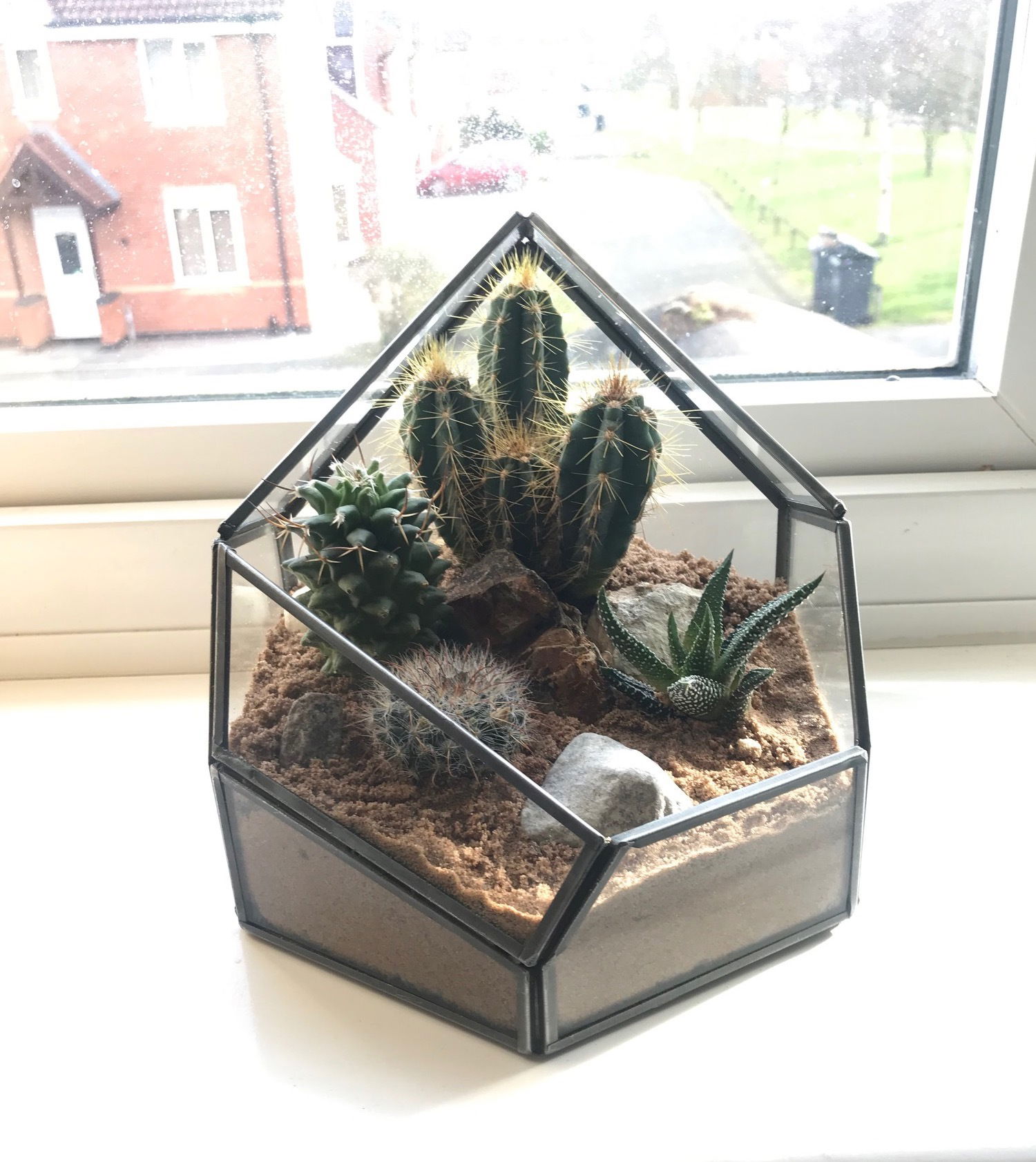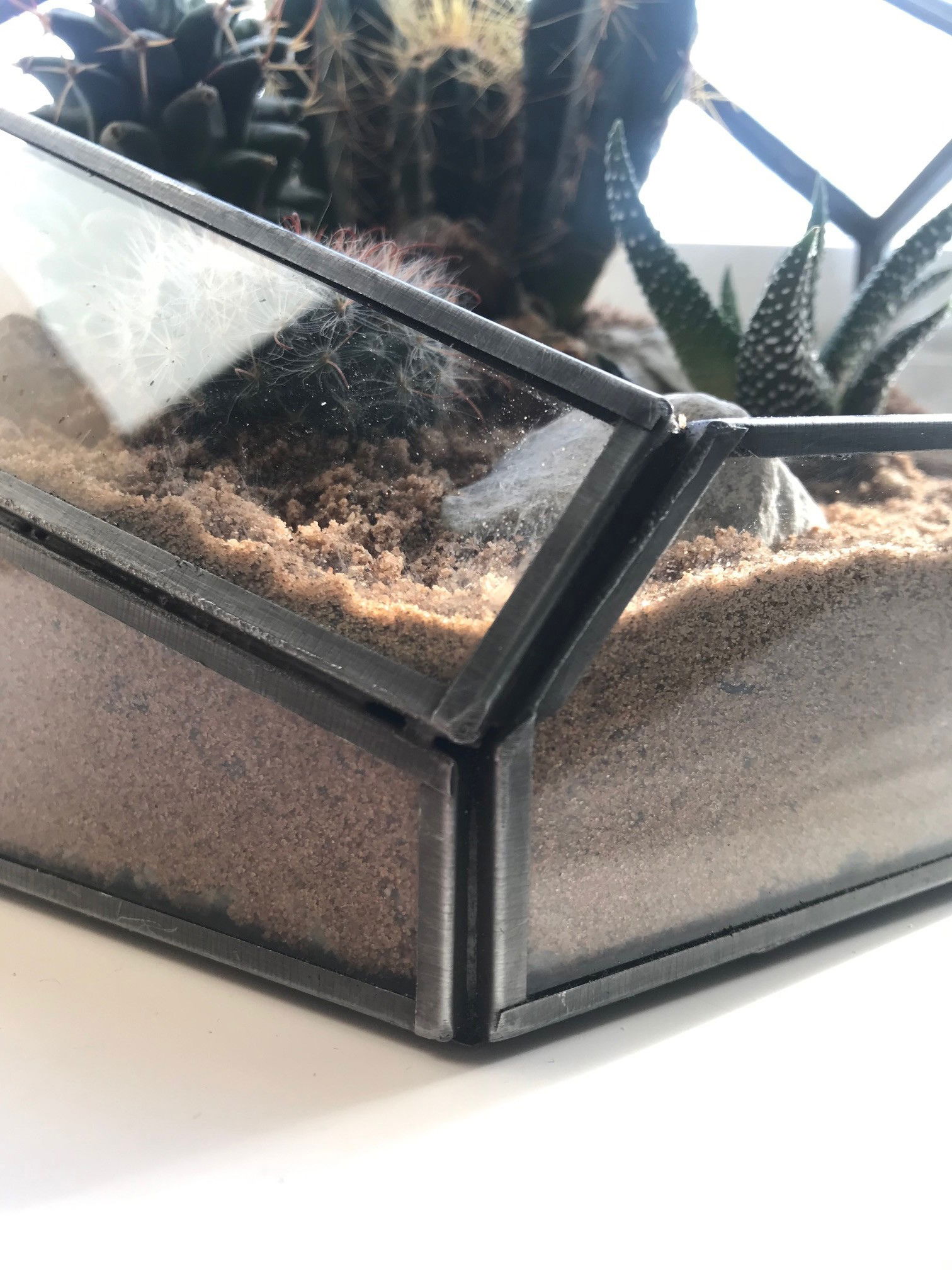 Our 'infinite desert' idea where most sand is pressed against the glass to symbolise a slice of the desert.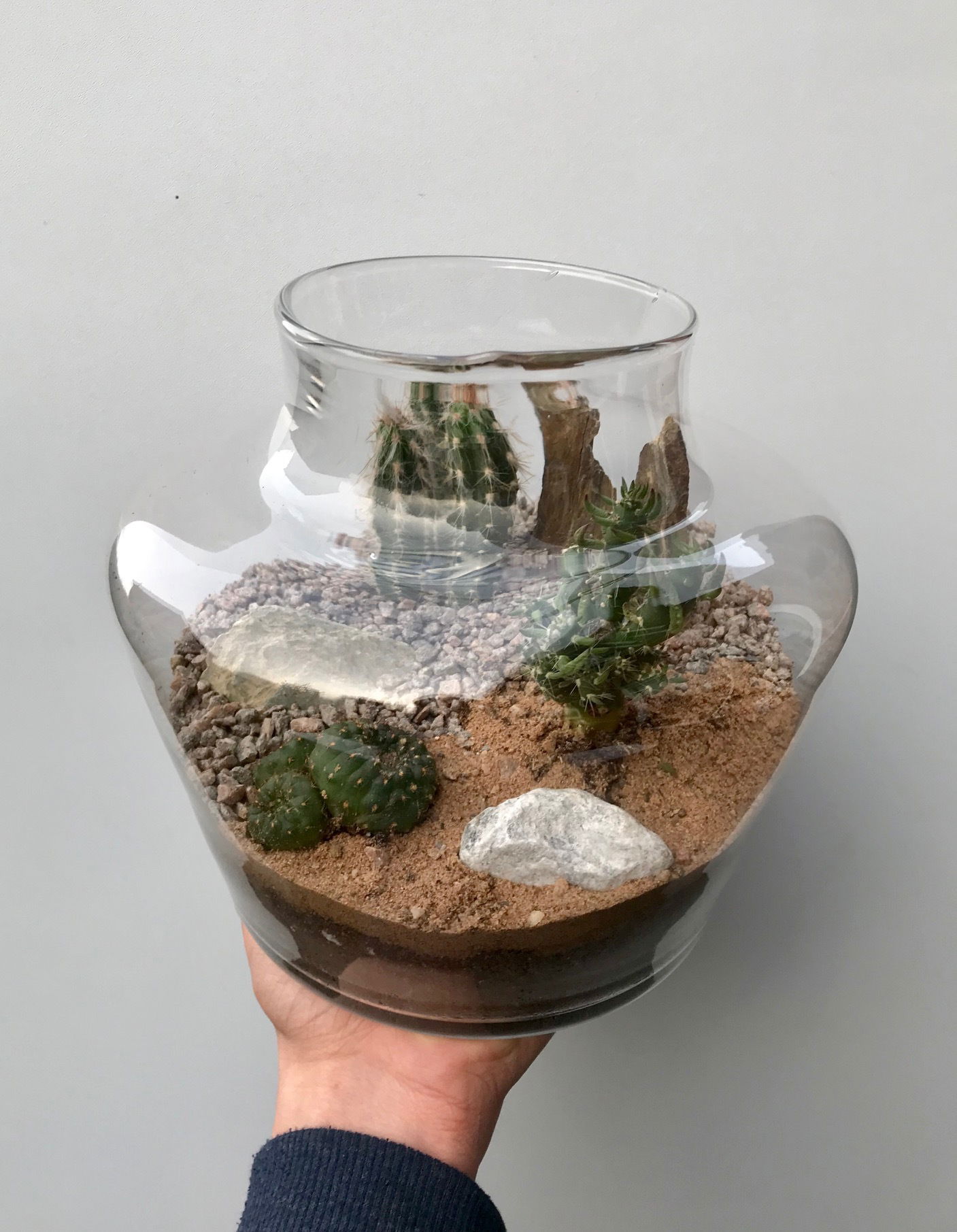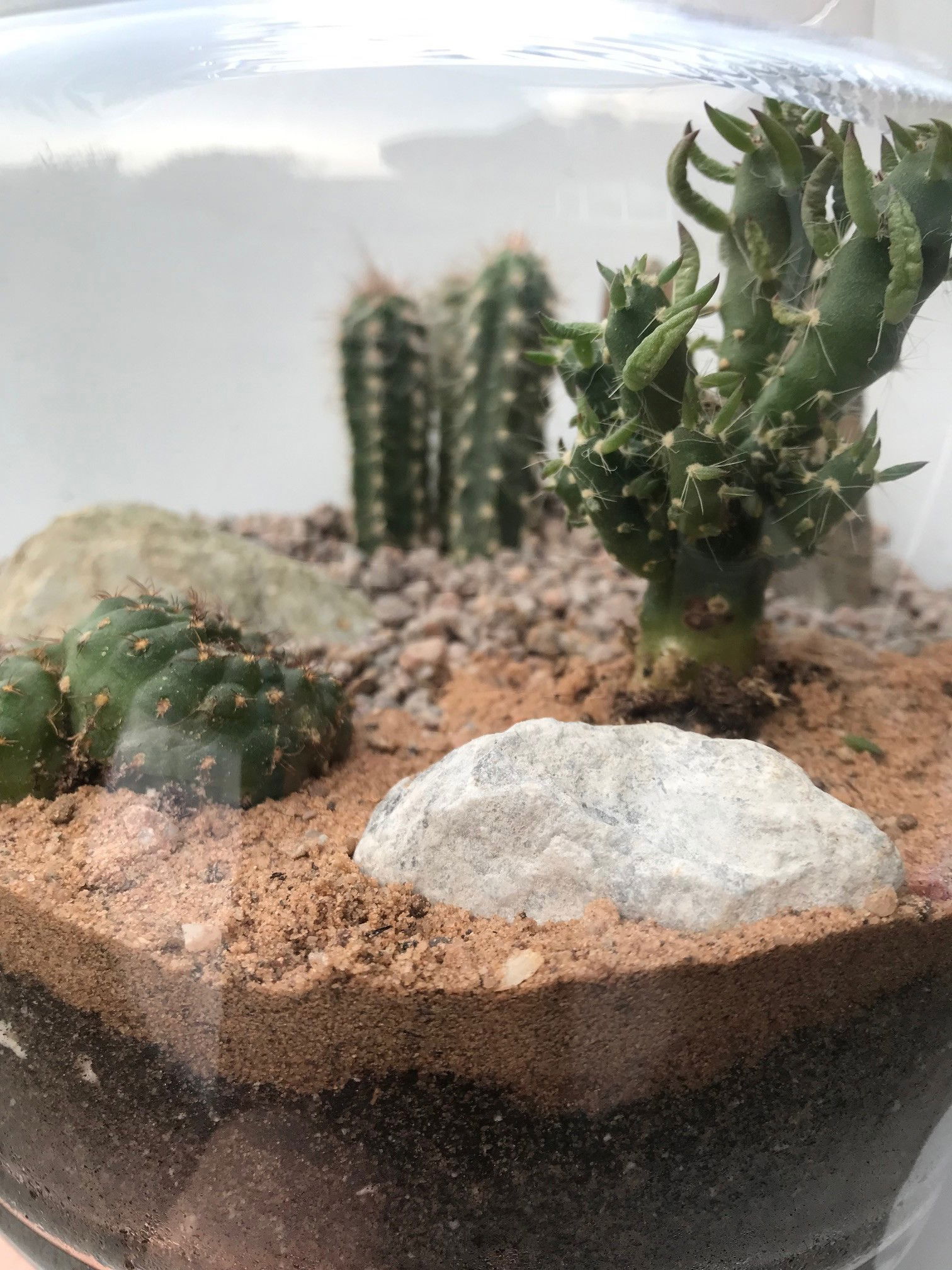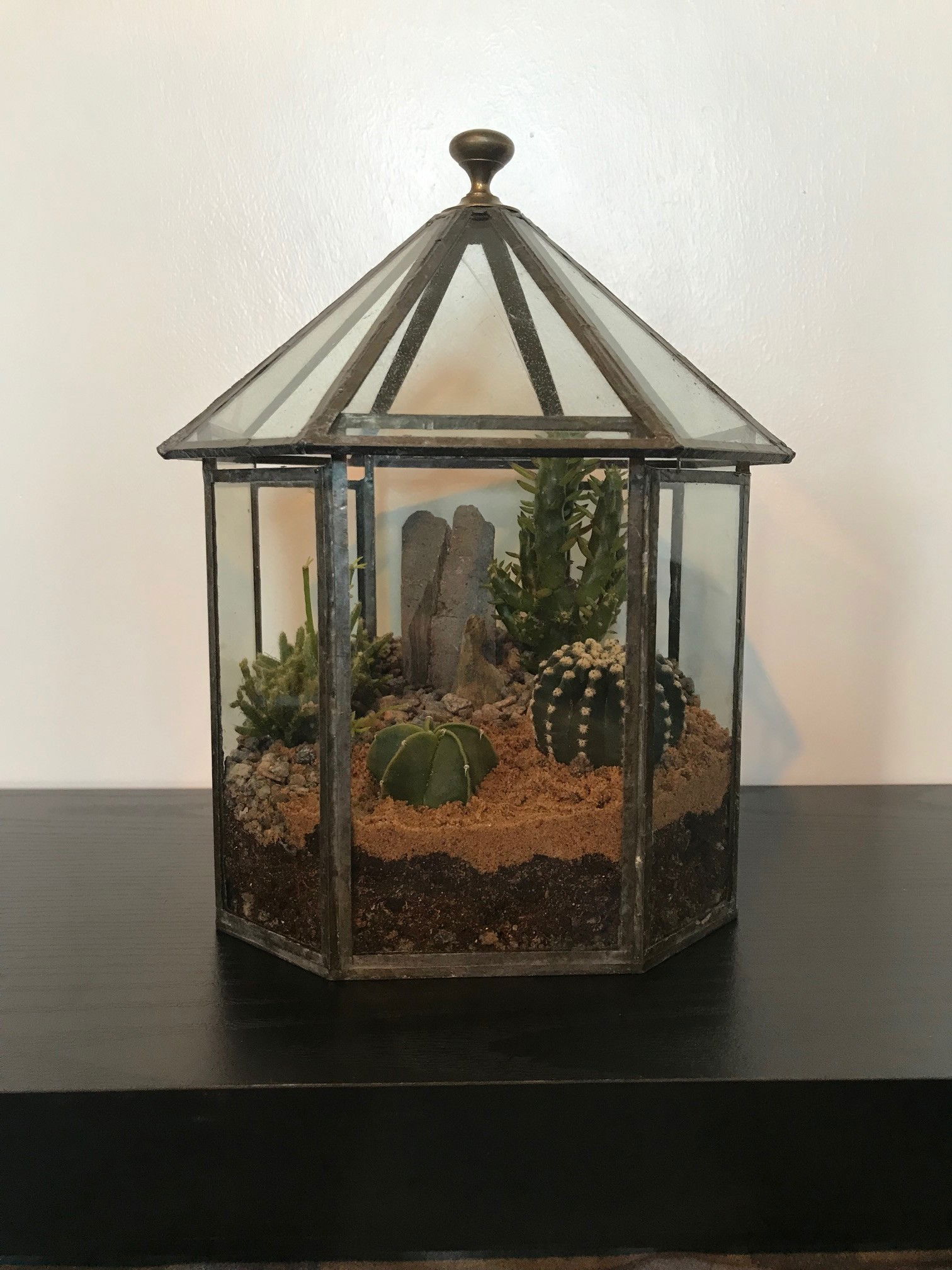 A close friend's thirty years old terrarium that we made up for her!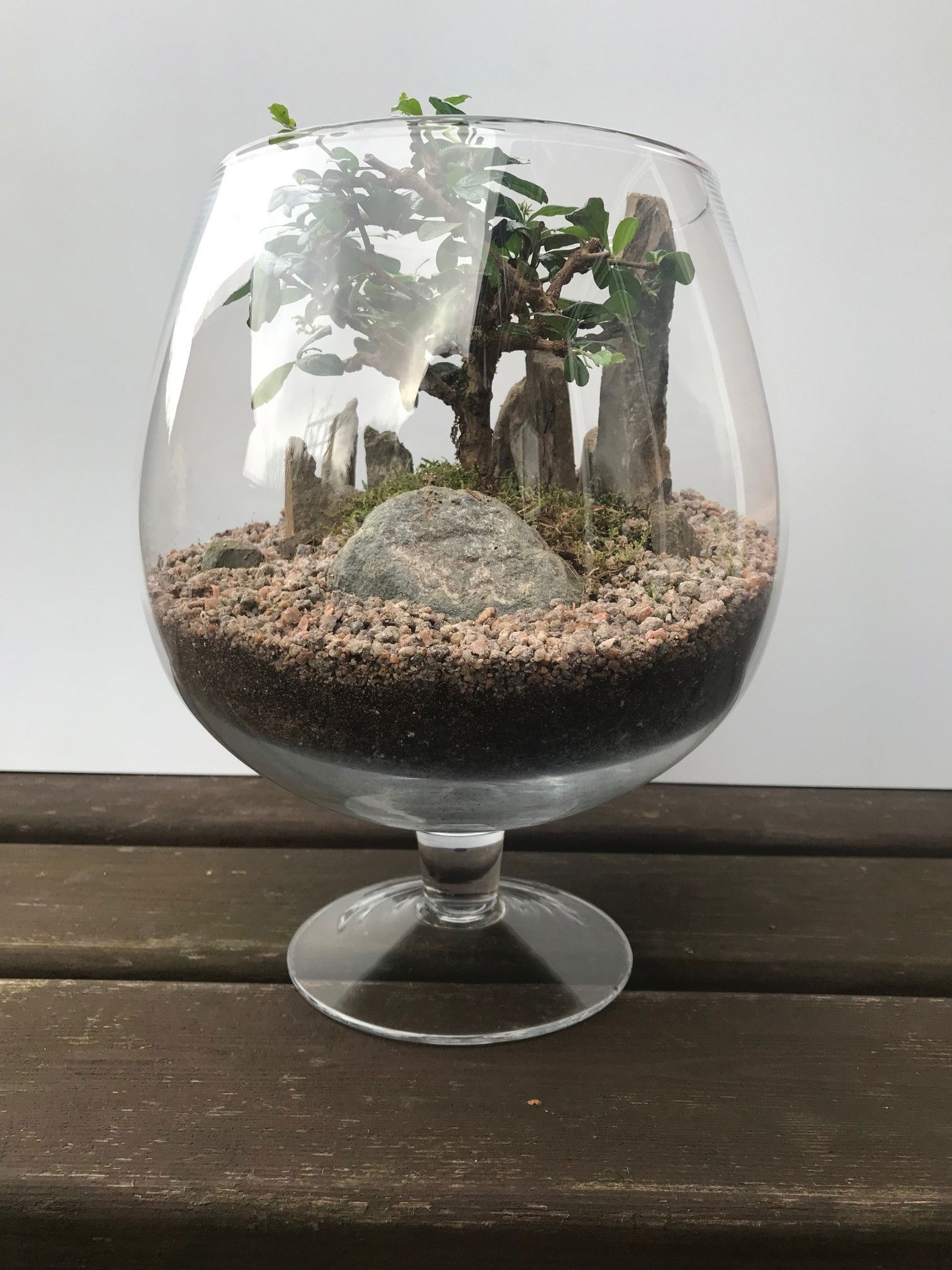 Bonsai terrariums are a great way to showcase your skills.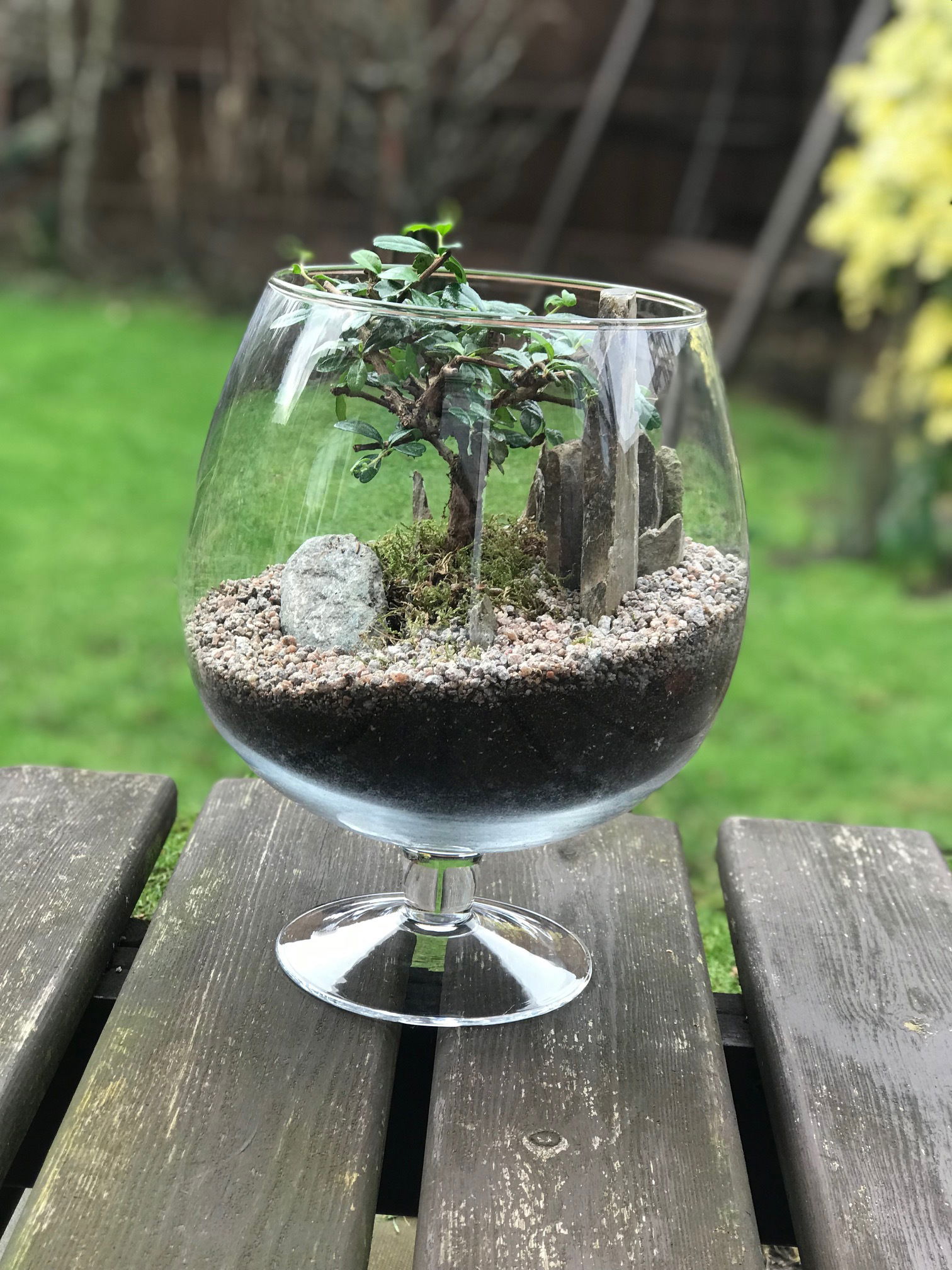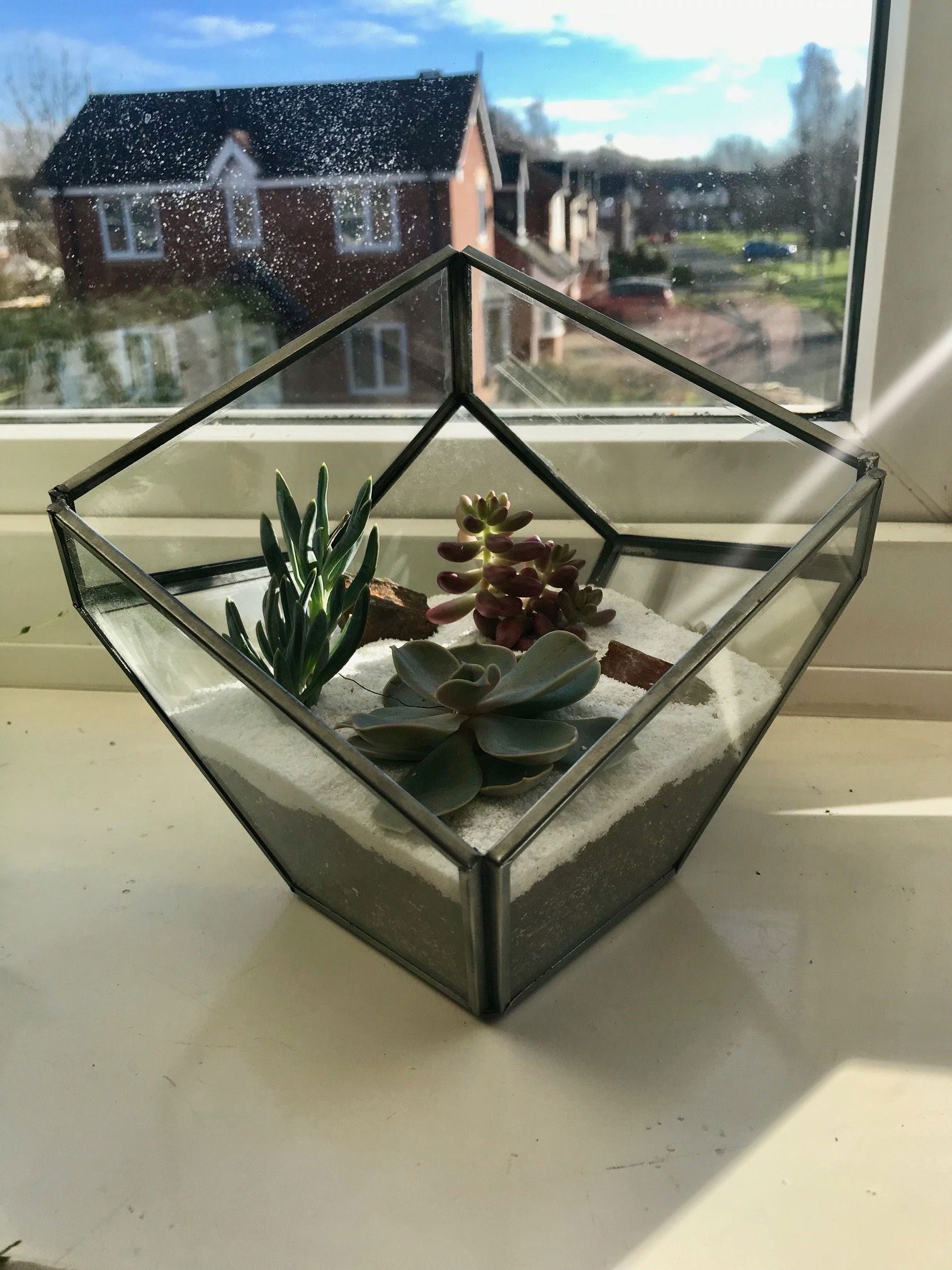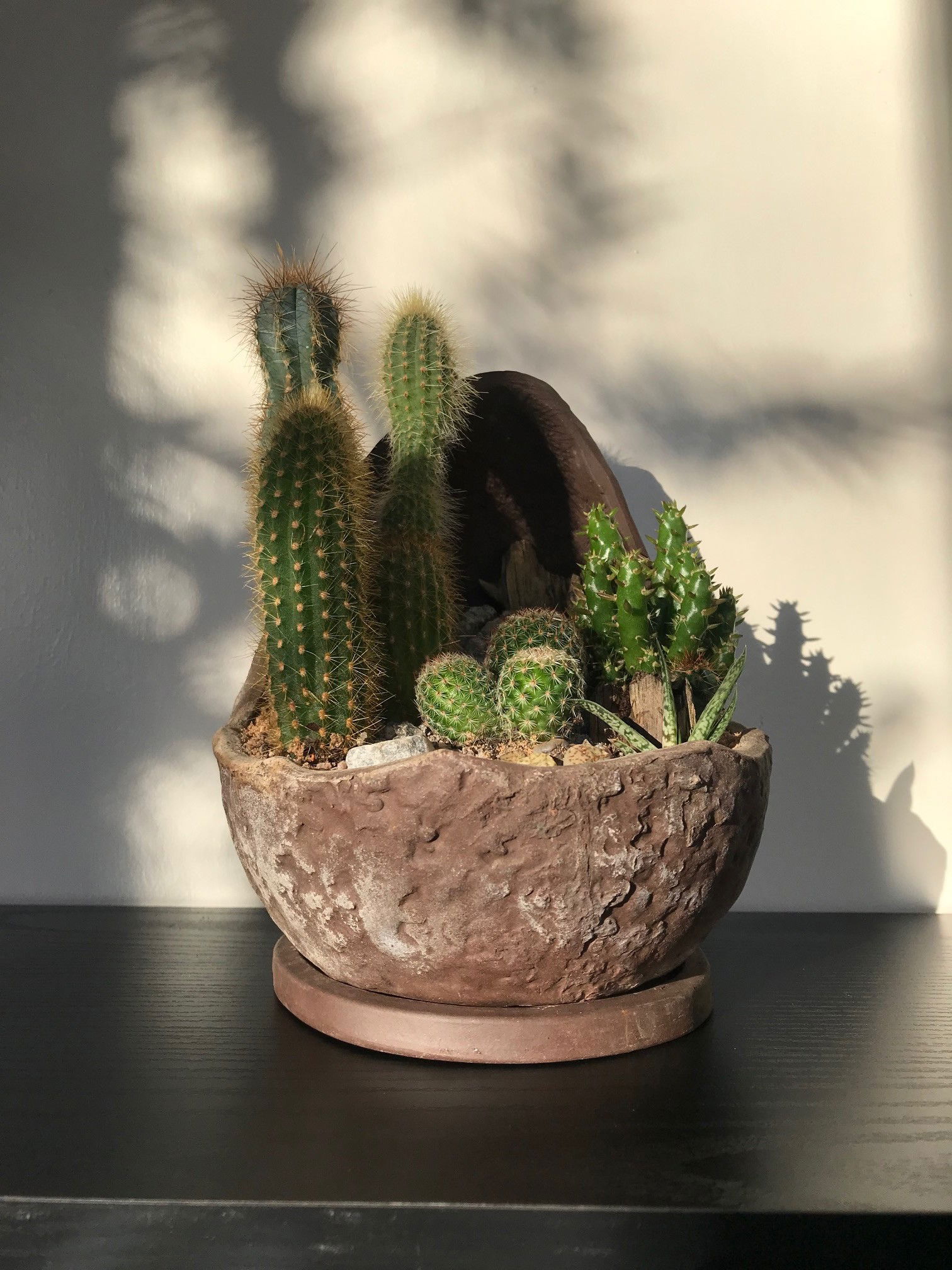 Although not a true terrarium, here's a desert display of some leftover cacti & succulents.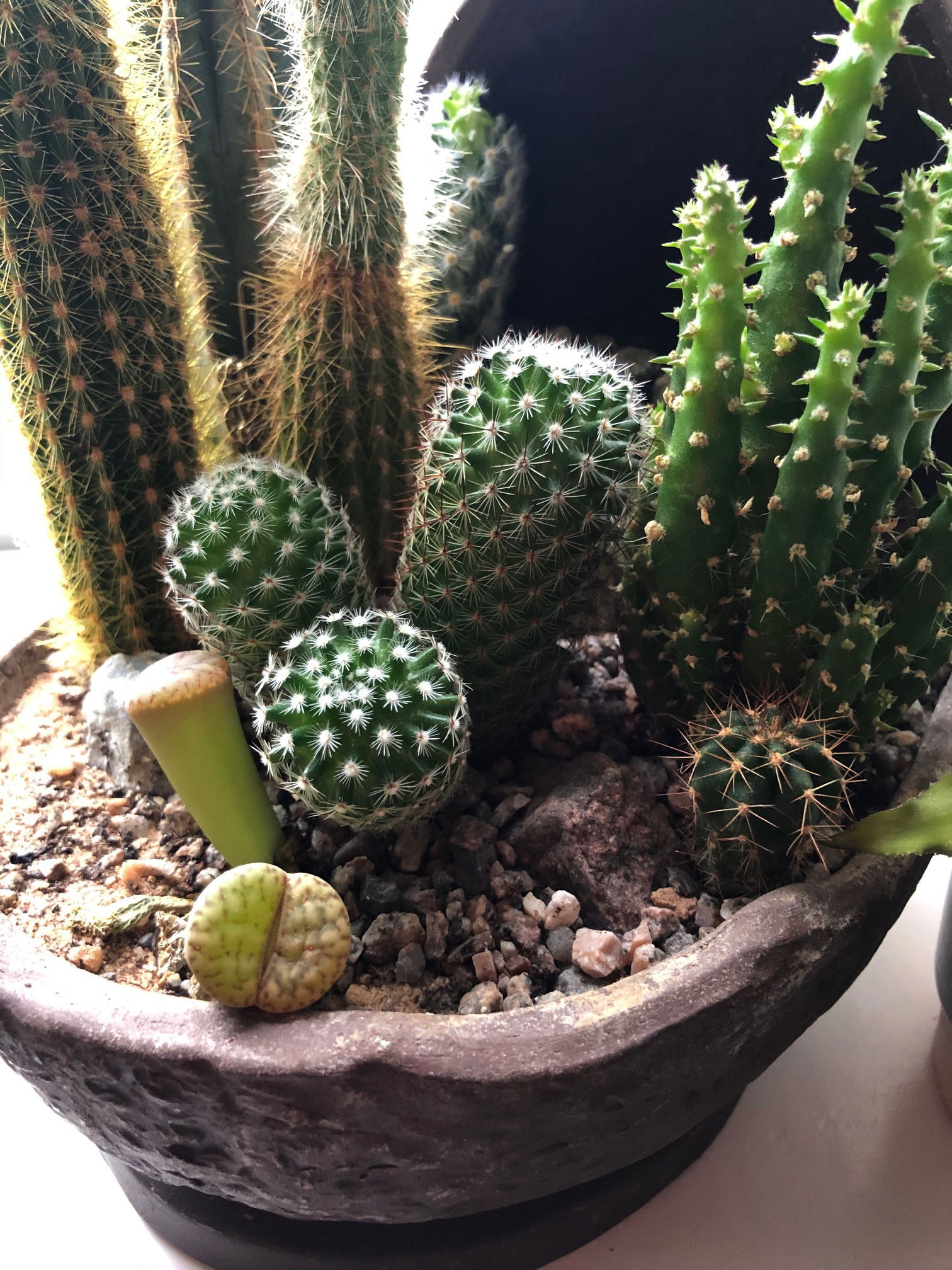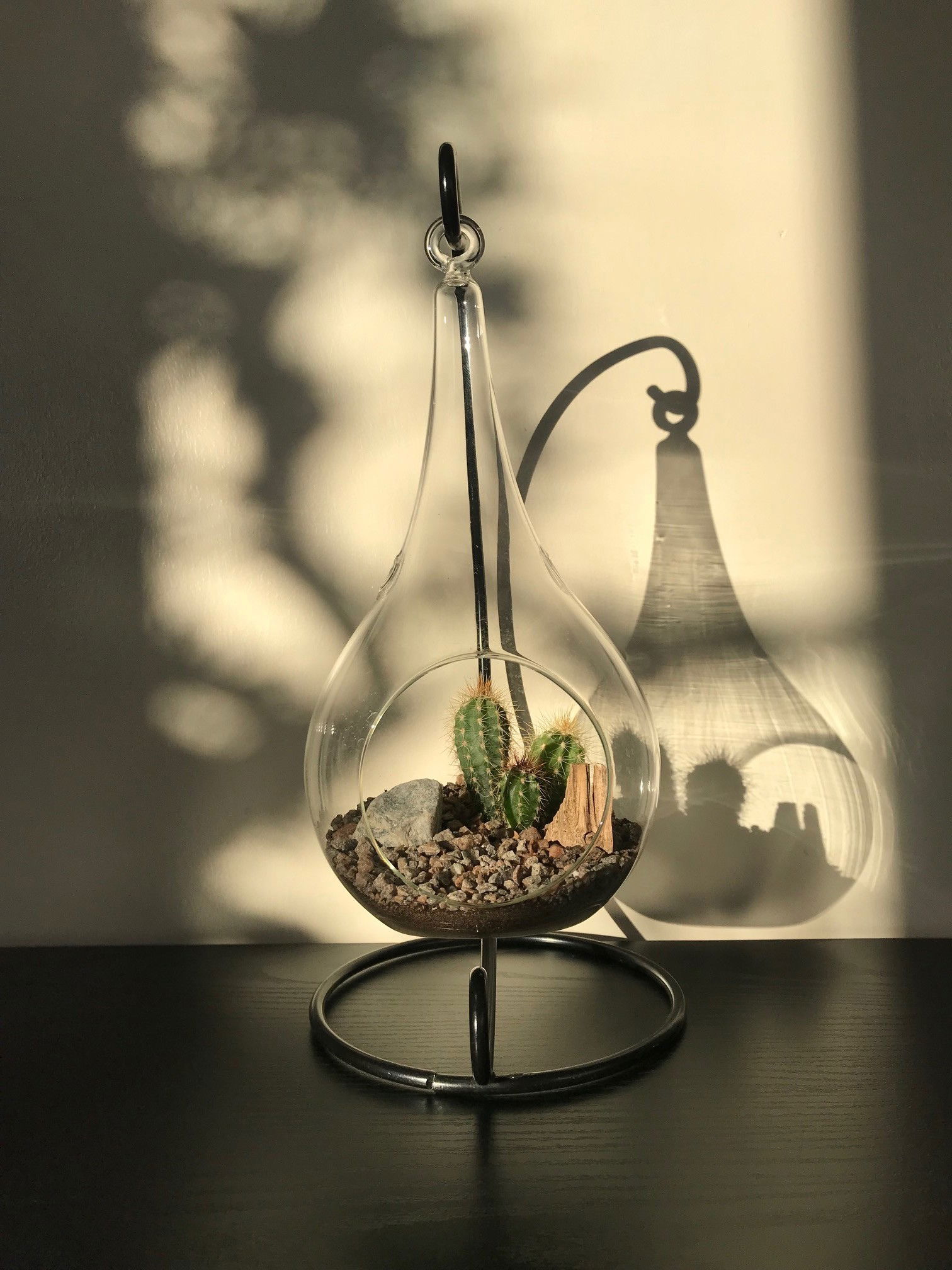 Terrariums can be big or small...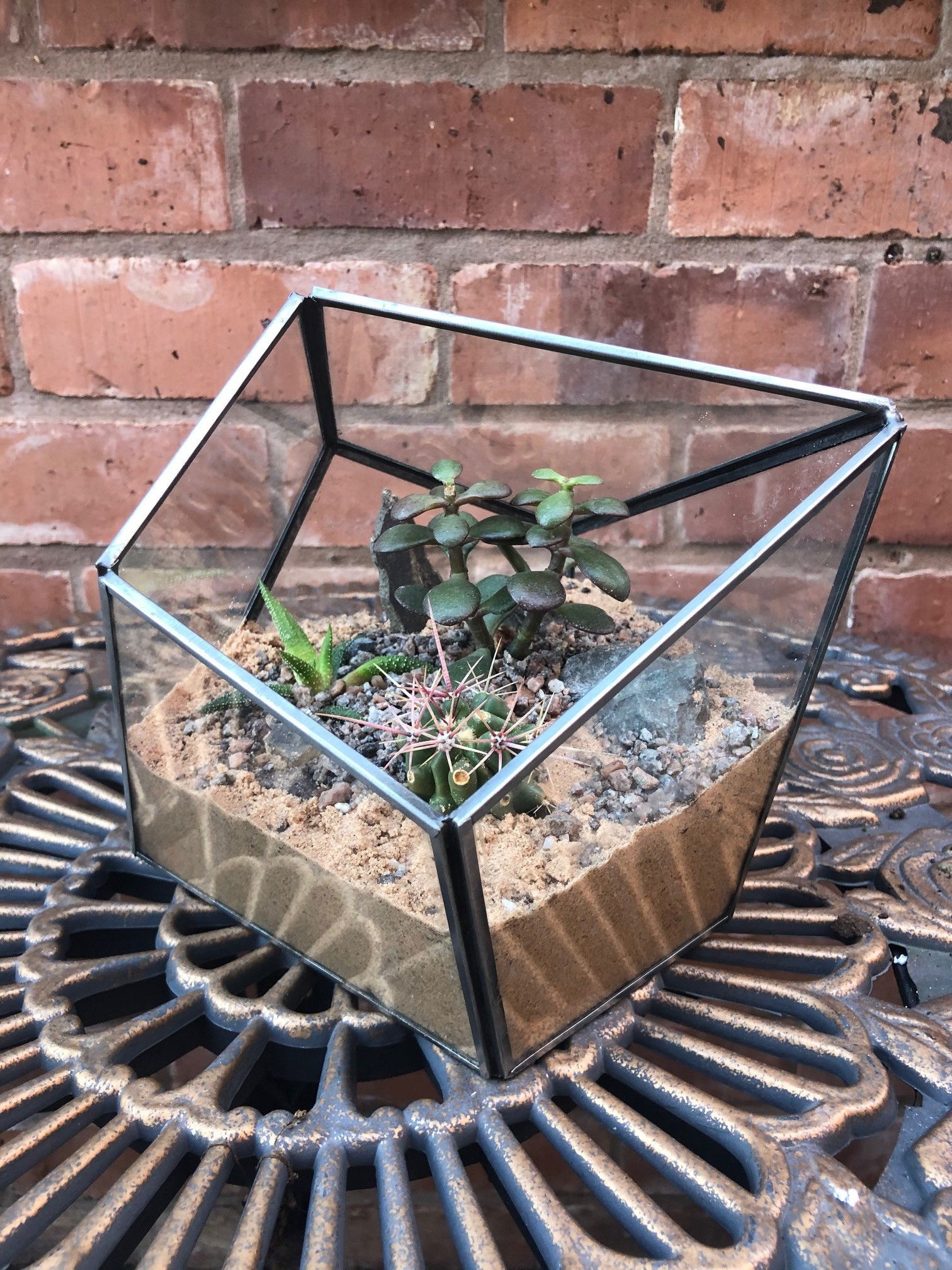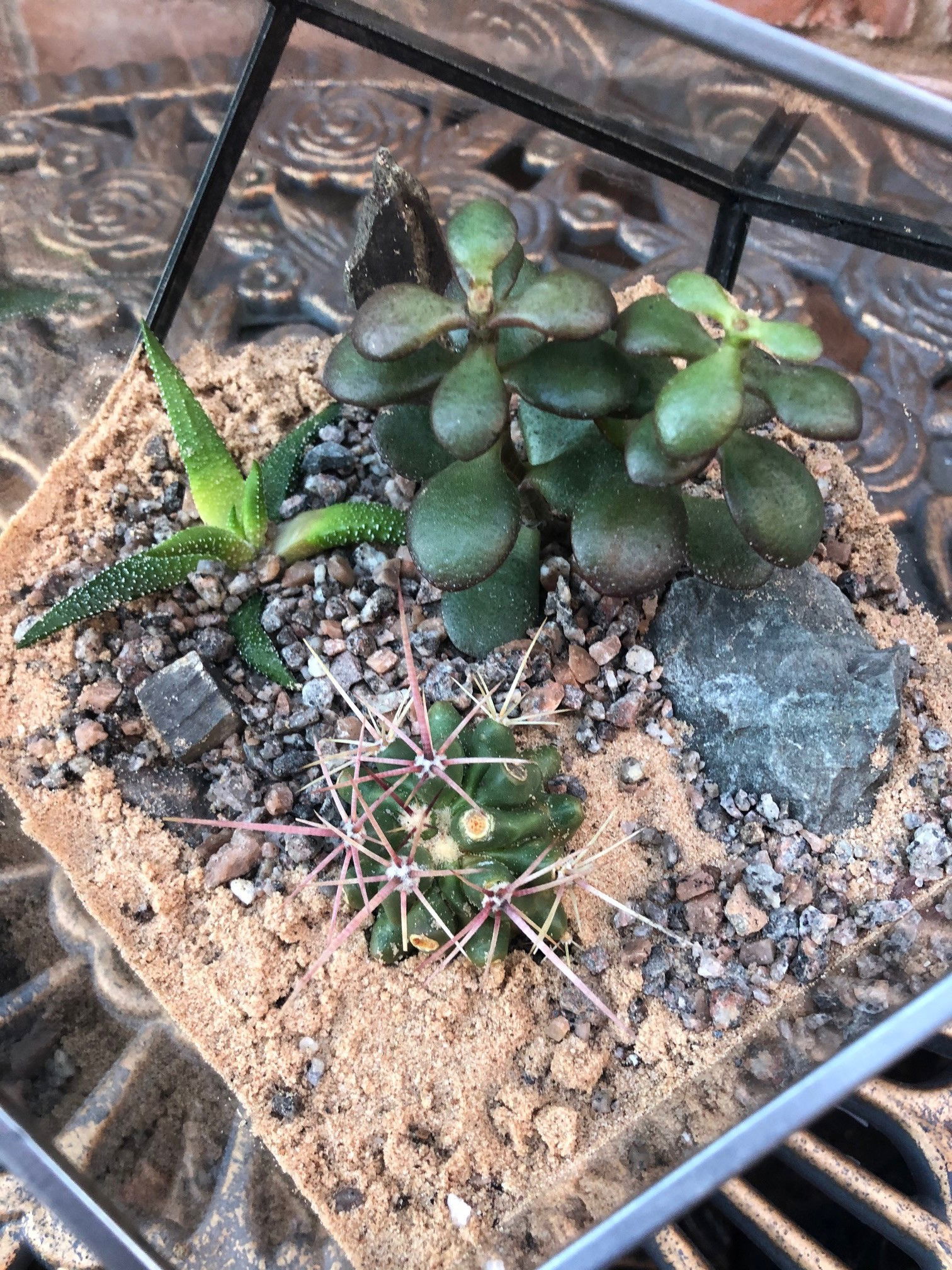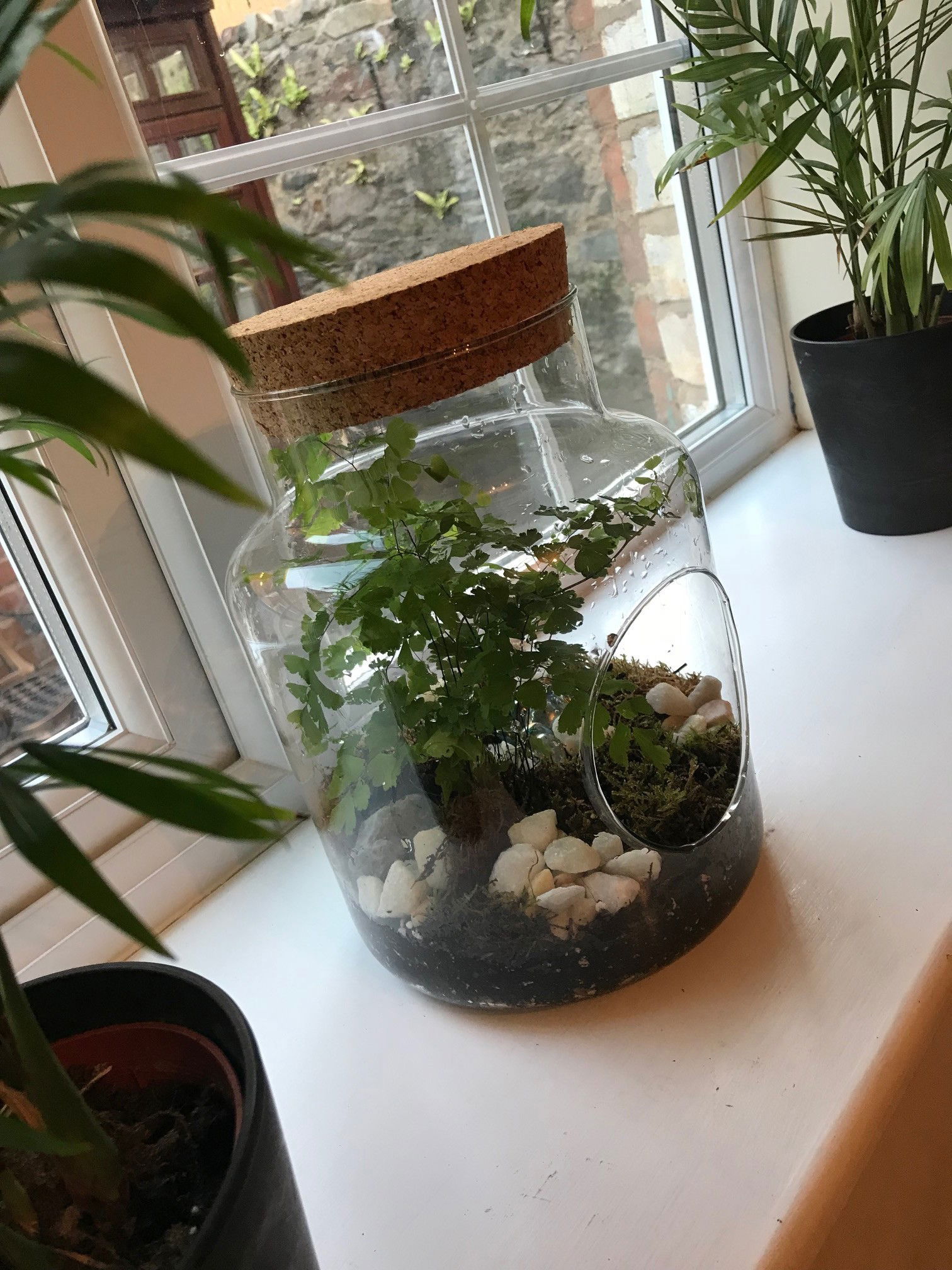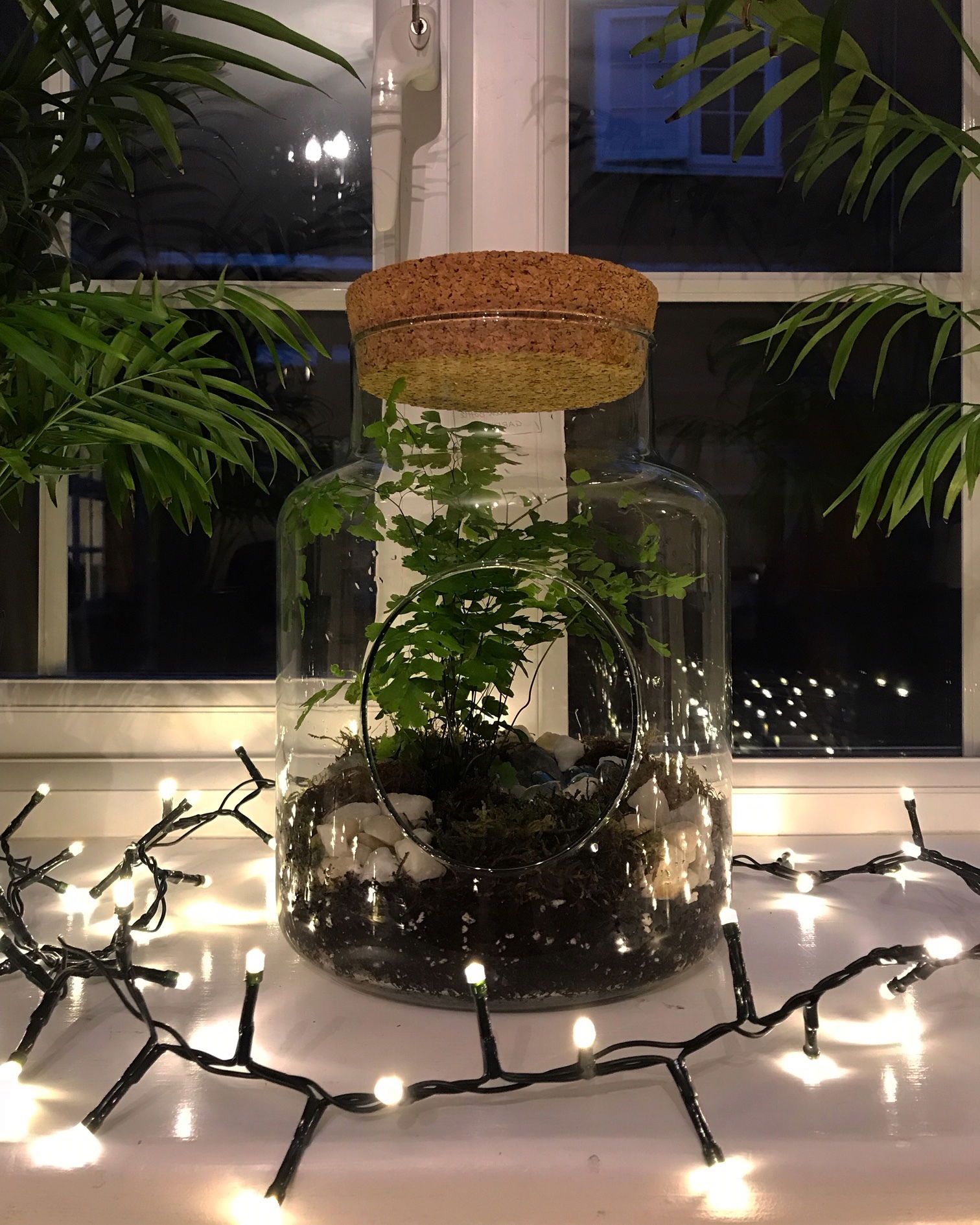 When given an abundance of moisture, Maidenhair Ferns are a fantastic choice for a miniature tree!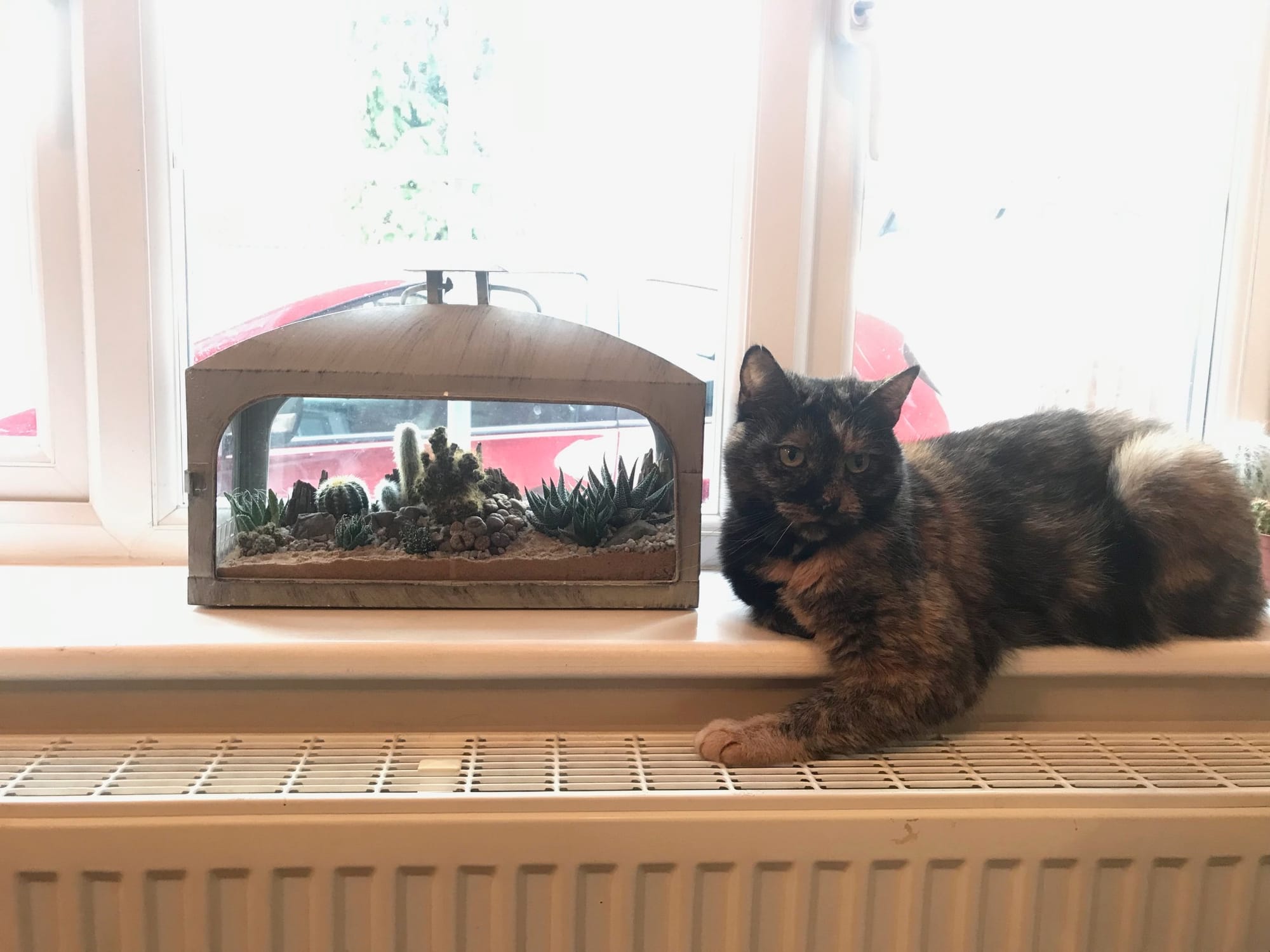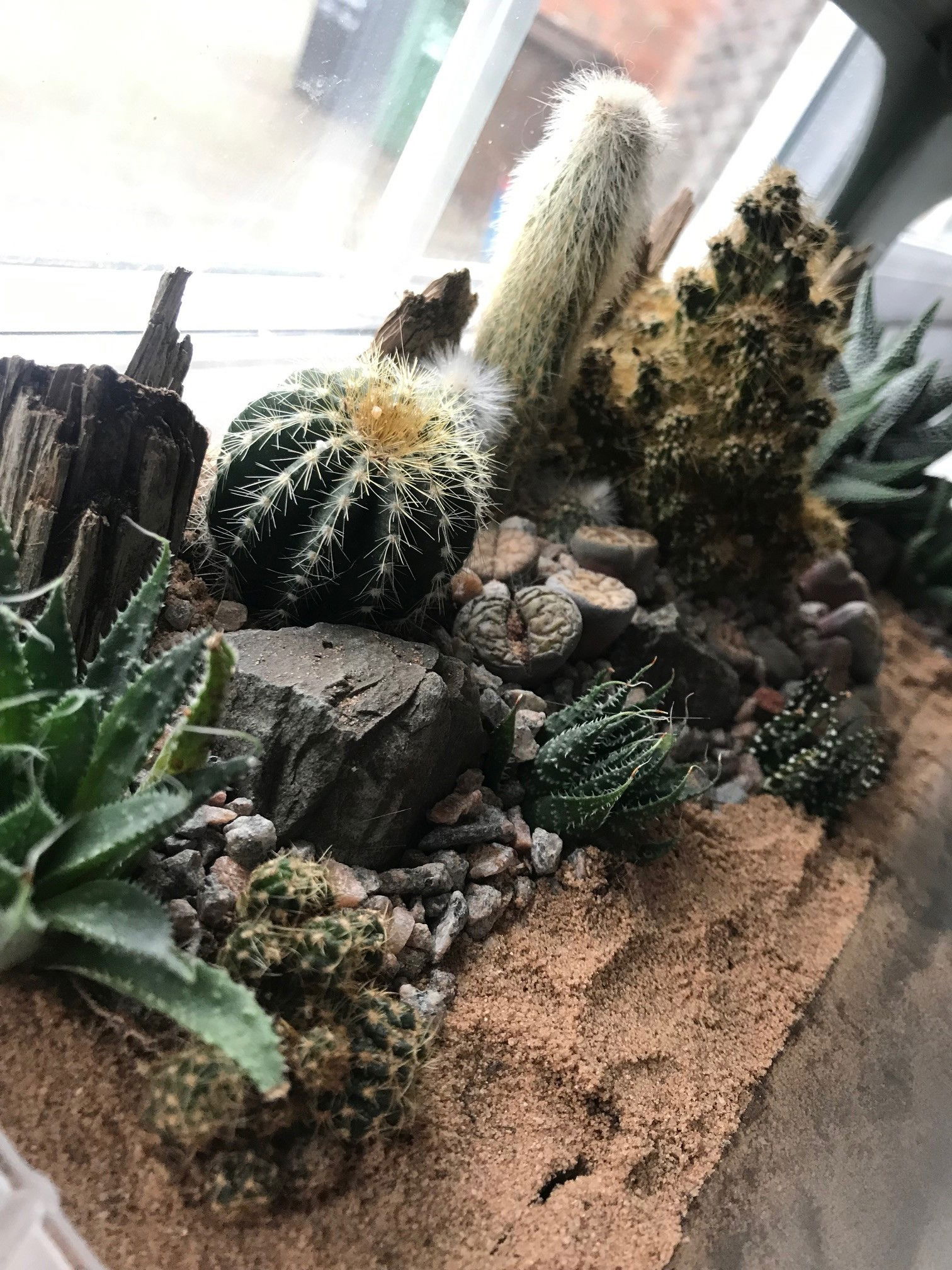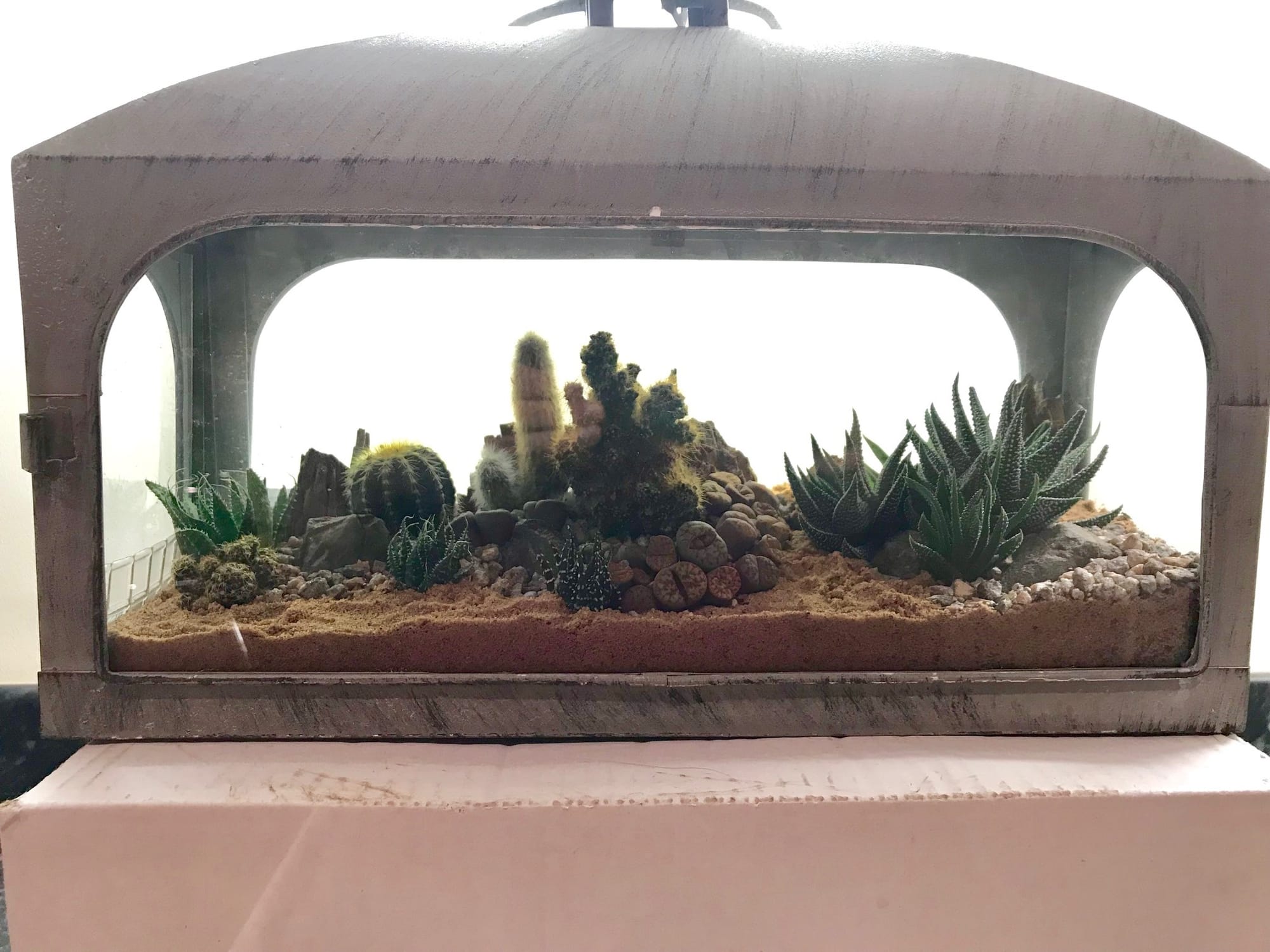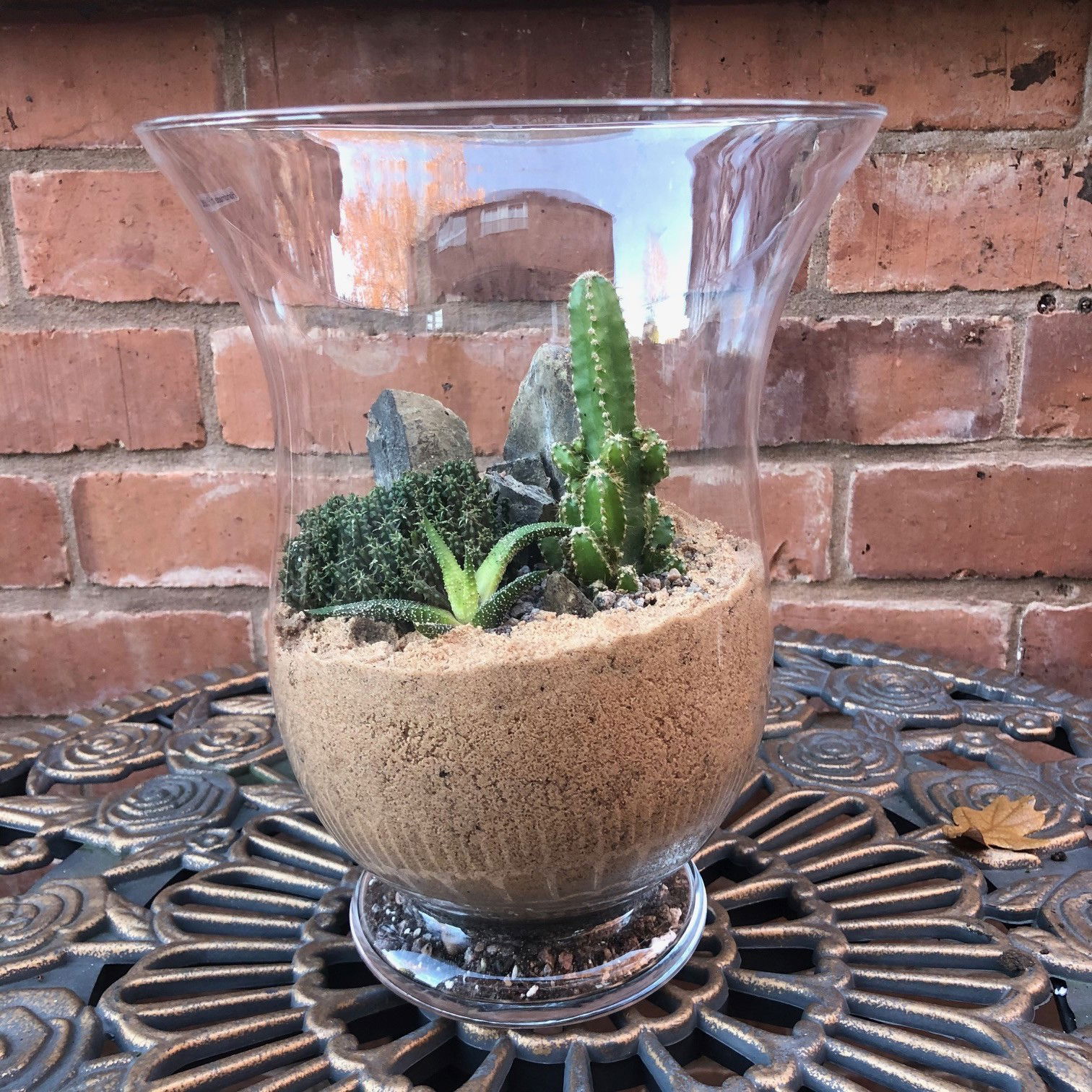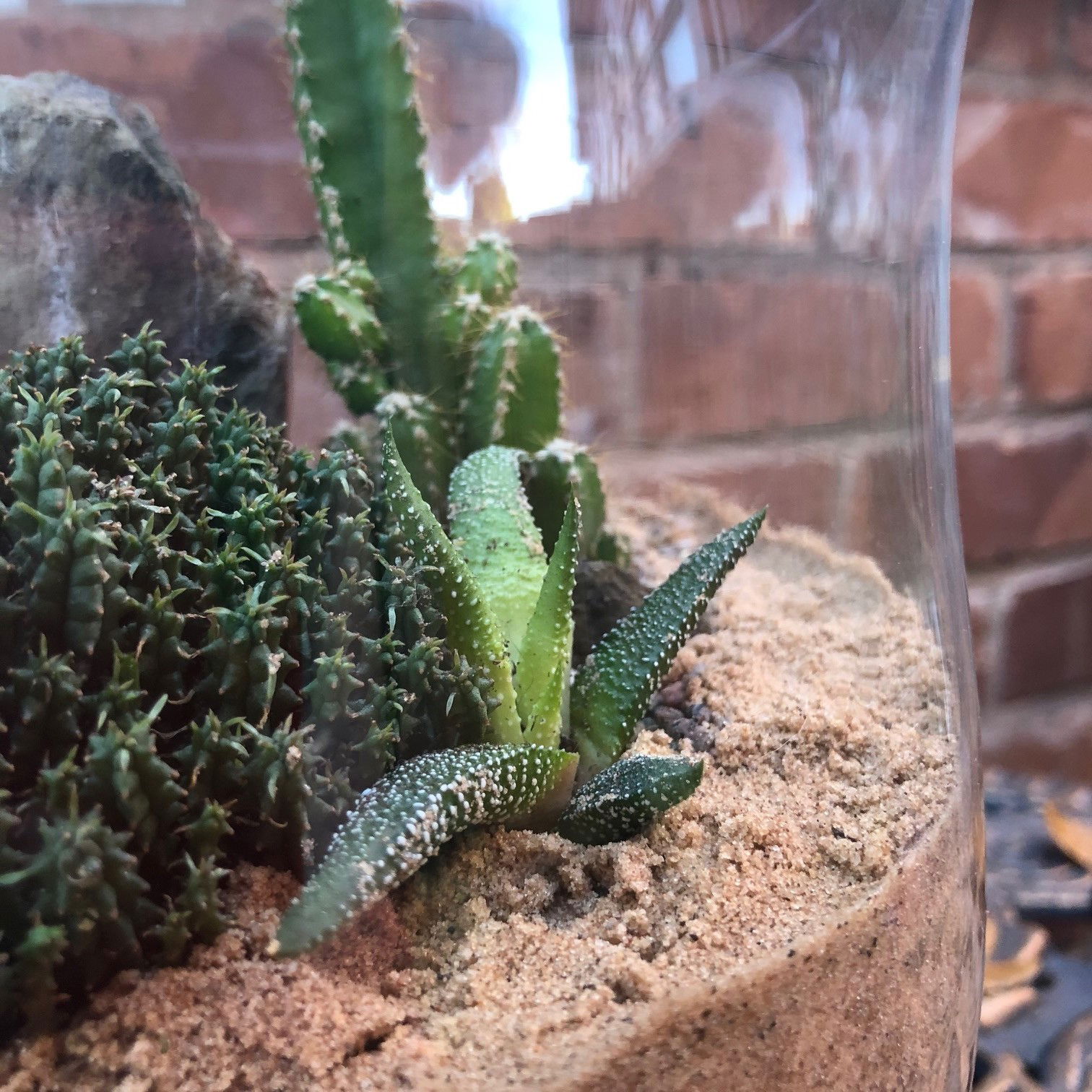 Propagating Haworthia 'pups' or lateral offsets are a great way incorporate more plants into the display without the need of spending money.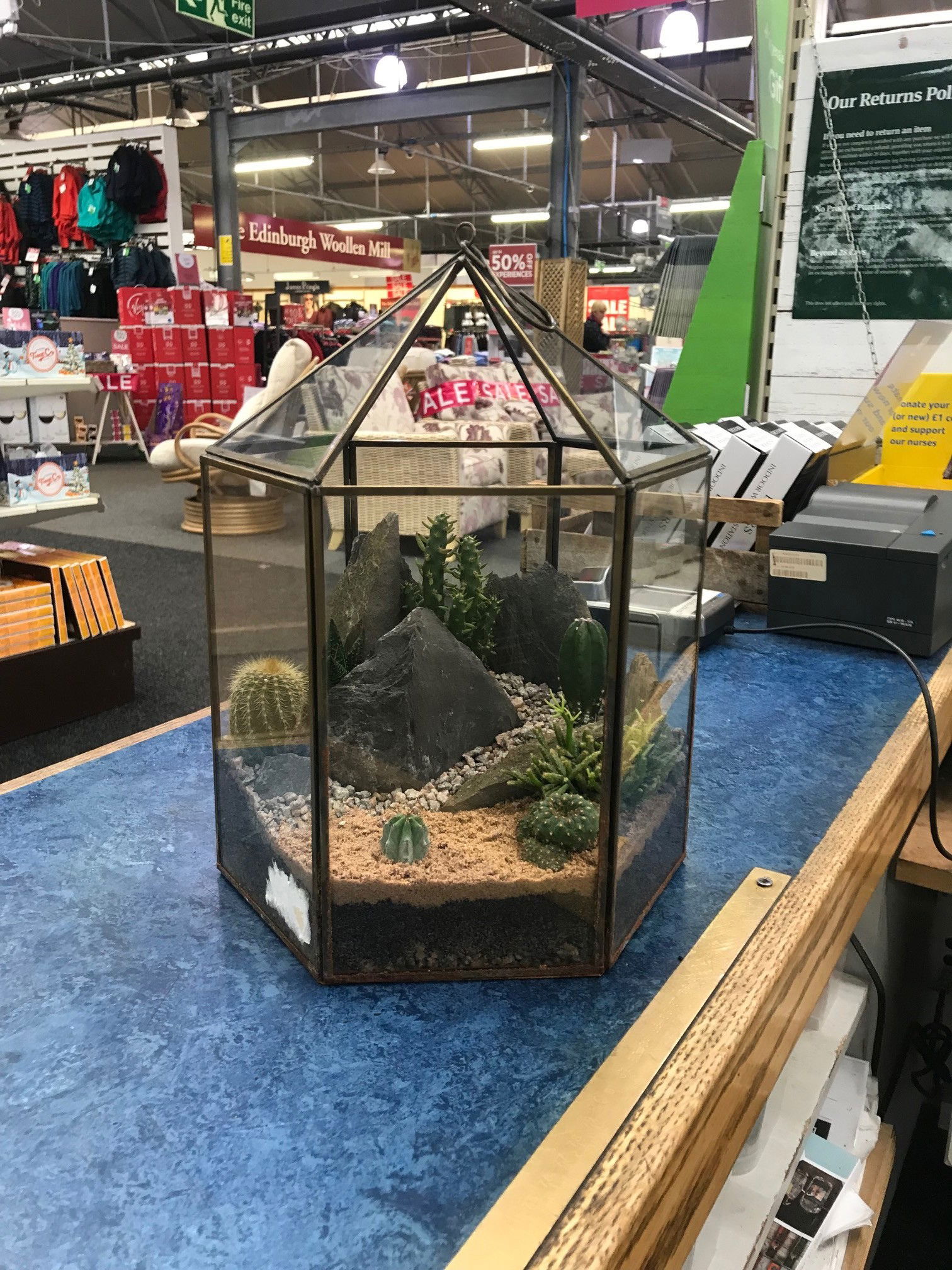 One of our creations being donated to the local garden centre.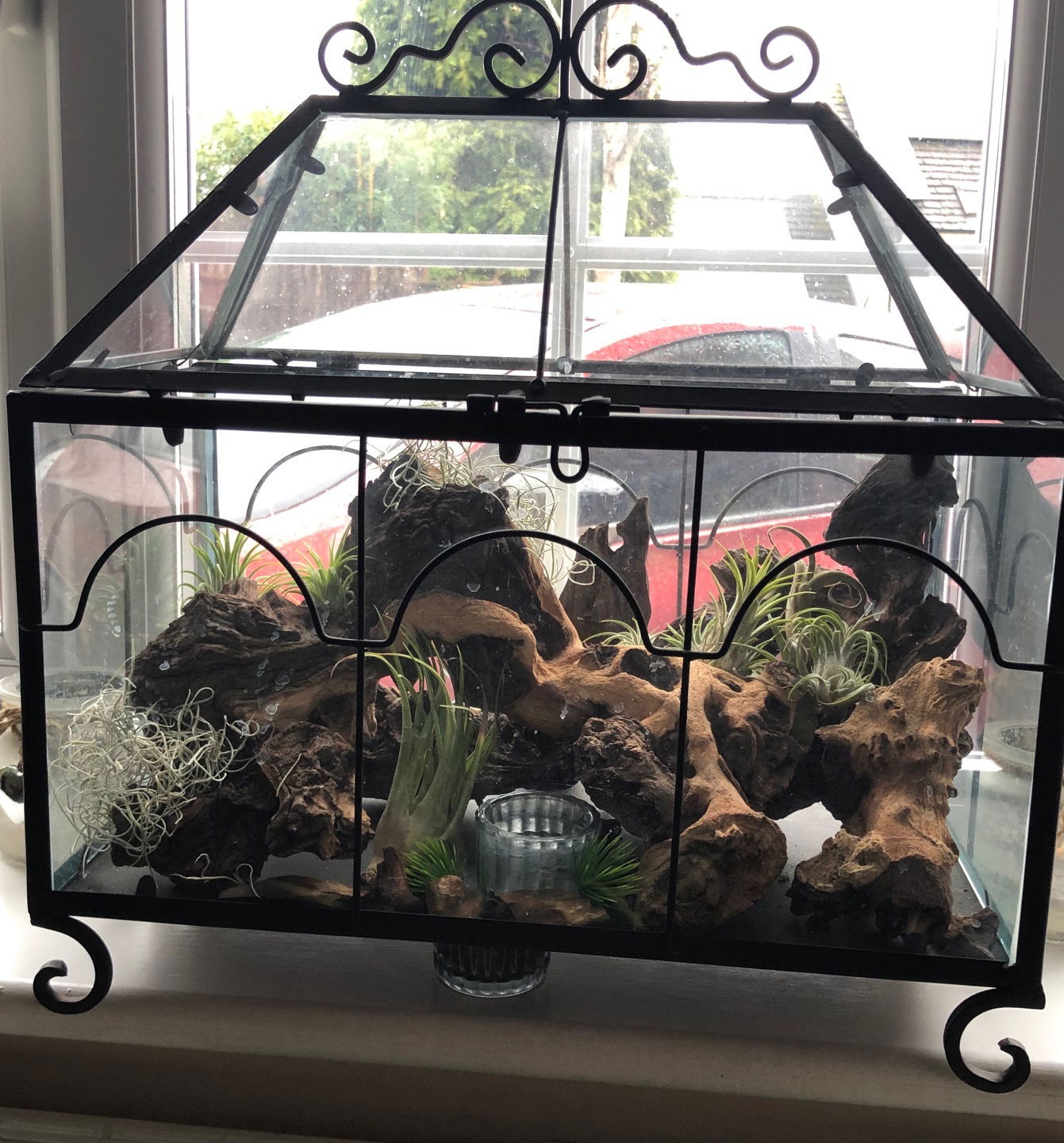 Why not use sandblasted rosewood to mount your Air Plants?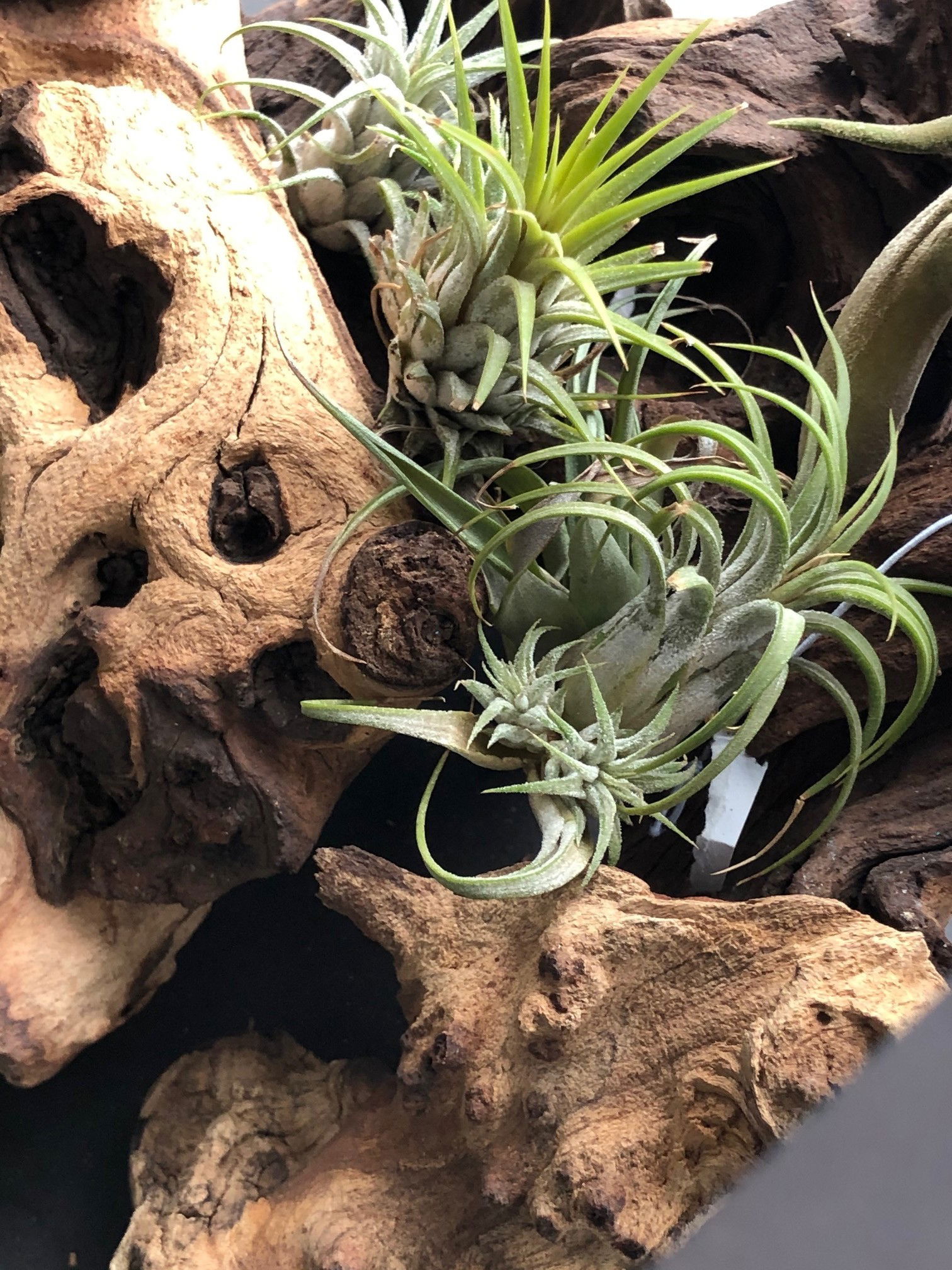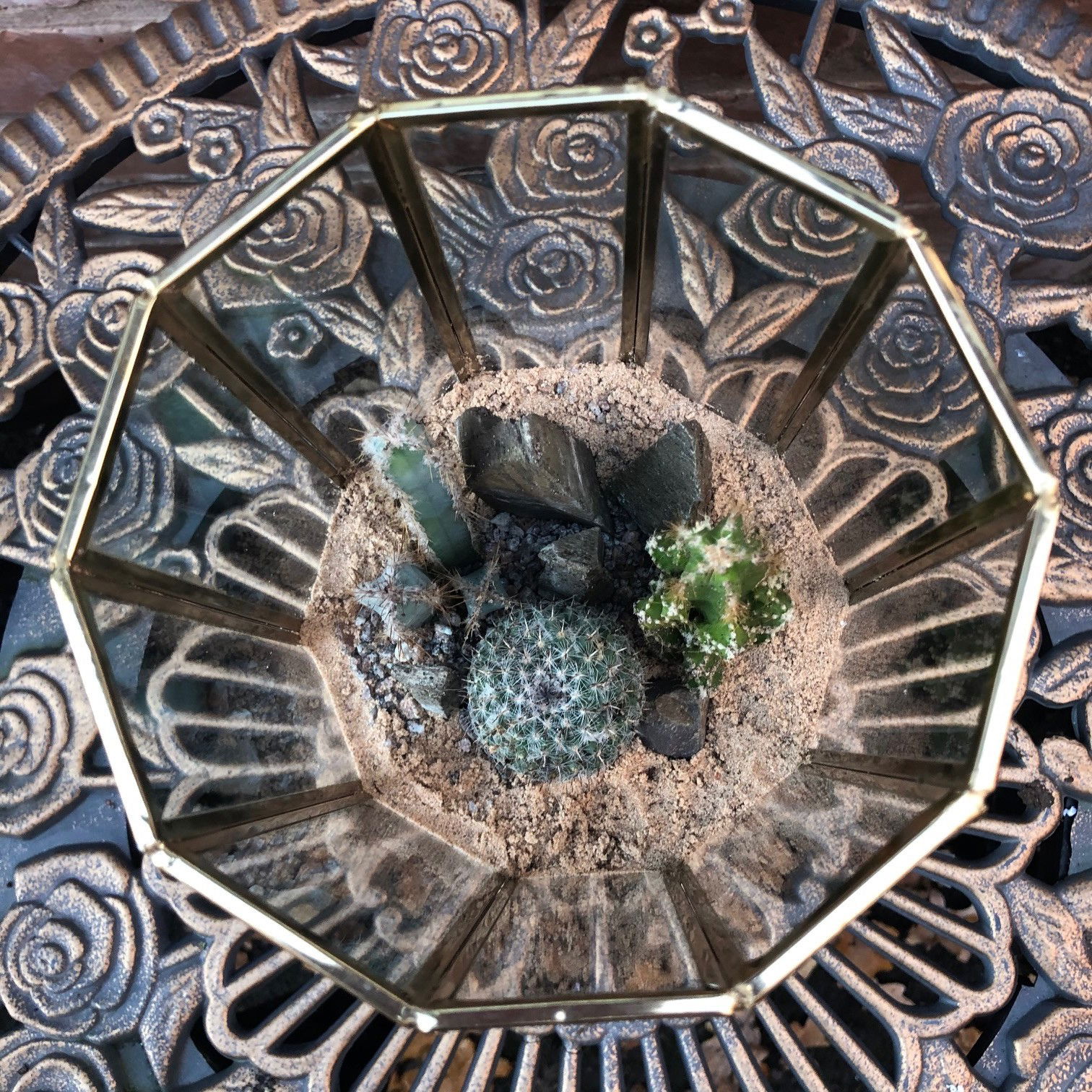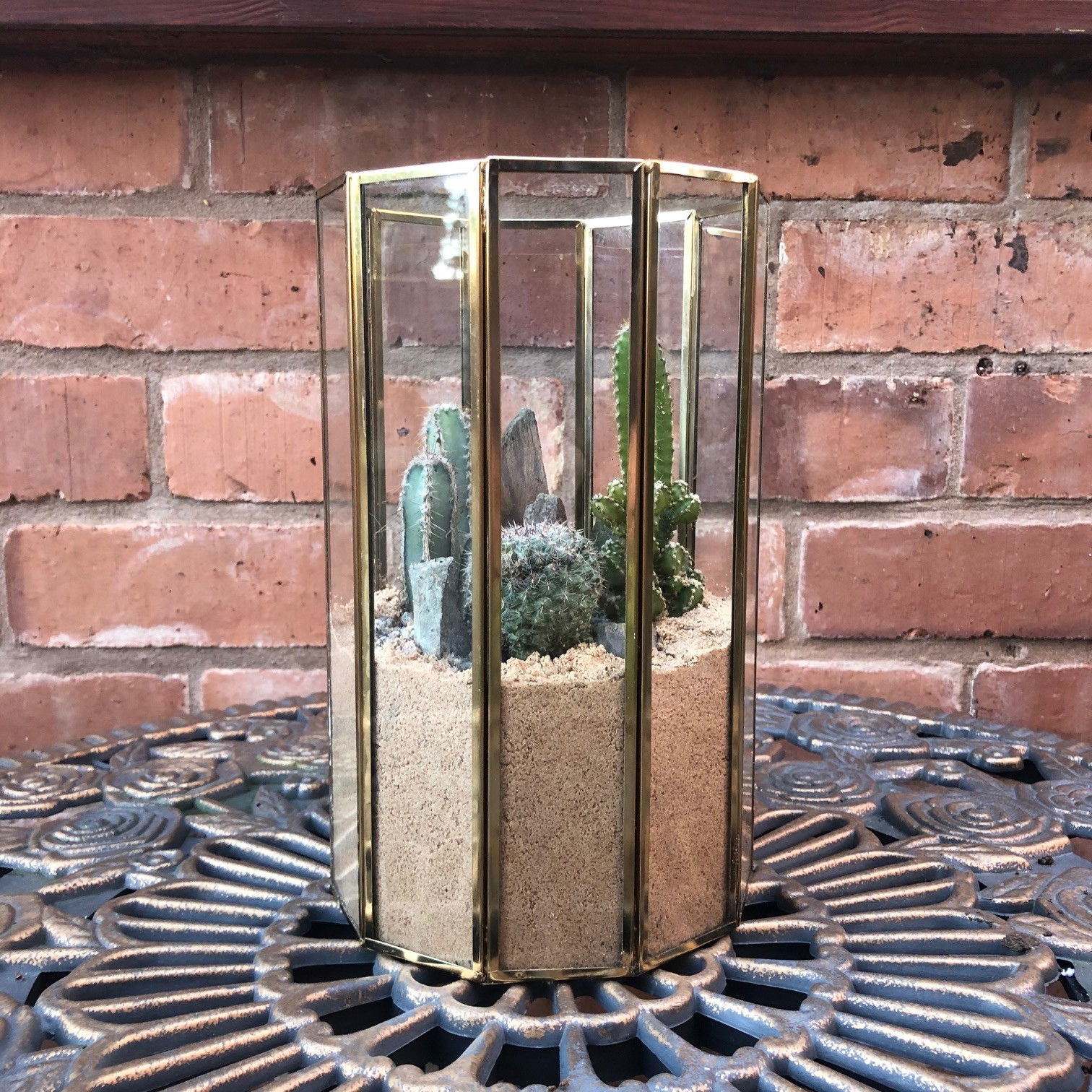 Another example of our 'infinite desert' idea where moist sand is pressed against the glass.
---
---
Need the answer to a specific terrarium query? Book a 1-to-1 video call with Joe Bagley, the website's friendly author to overcome and address your niggling problem! Available on iMessage, WhatsApp, Facebook Messenger & more.
---